holiday-villa-pool-brown-sofa-wooden-gazebo
Inspiring cabanas
Katie Adema, June 2016
Cabanas may conjure up images of lavish island resorts and billion-dollar homes overlooking idyllic coastline for most – however, cabanas are more than just a luxury addition to your backyard. More and more Aussies are opting to include a cabana in their outdoor spaces because of the range of functional and aesthetic benefits they offer. Whether you go for a store bought cabana or go all out with a custom designed and crafted model, we have some design inspiration for everyone's backyard cabana: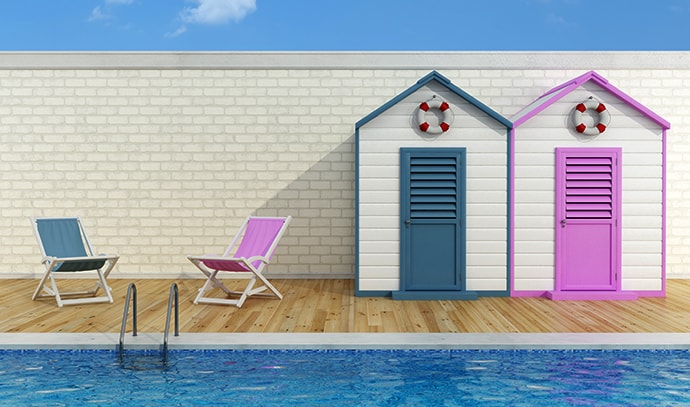 Multiple functions
The best thing about constructing a cabana in your barbecue and/or pool area is the multitude of purposes it can serve. A source of shade and shelter for swimmers, a place to change in and out of swimwear, a storage solution for pool chemicals and furniture, an outdoor dining and entertainment space for the family, a stylish home office, an art studio, a reading and writing room … the options are truly endless! Larger cabanas can even function as a guest room, extra living space or entertainment area during the summer months, expanding the liveable space on your property considerably. If you are designing yours from scratch, keep these possible functions in mind while making big decisions.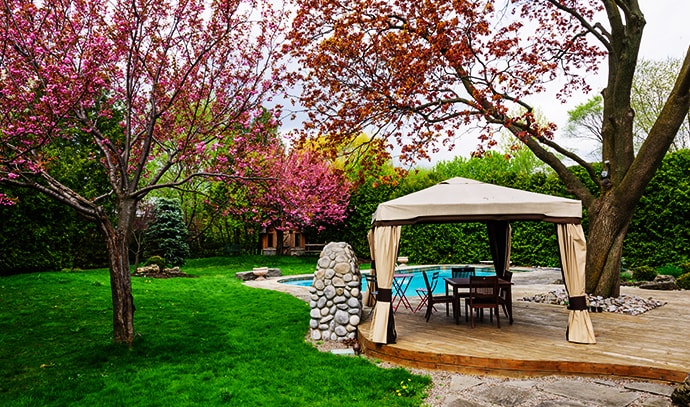 Location, location
The ideal location for your cabana will depend greatly on the key function you hope it will fulfil – however, most opt to position the structure right by the pool inside the pool fencing, giving easy access to swimmers. The main priority will be maximising the amount of liveable indoor and outdoor space surrounding the cabana – situating the structure a little further away from the pool will increase the outdoor entertainment space for those wanting a fantastic BBQ area, while the opposite will allow for a larger indoor space for those who wish to use it for guests or as a rumpus room. If you are working from the ground up with your new cabana, do try to preserve as many trees as you can during construction by selecting an area in the yard already relatively free from native trees.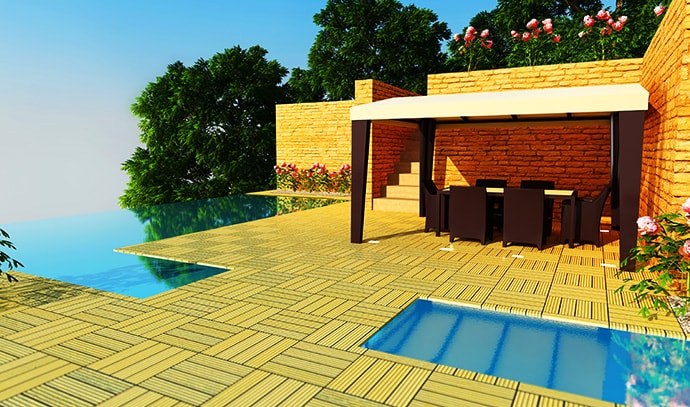 Blending in
Your cabana will likely become the main focal point of your backyard, so it makes sense that you would like it to continue the colour scheme, theme and use similar materials and shapes to the main house to create design unity. In addition to using key colours and themes from your home in the cabana design, don't forget to consider how it will blend into the surrounding landscape – perhaps plan some extra planting around it to connect it to the rest of the yard. If your cabana is positioned very close to your pool, perhaps note that plants with thorns or spines, or attract bees and birds, or have fine leaves that disintegrate quickly in water are not suitable because of the impact they could have on the pool water quality.
Back to top