french-traditional-provincial-room-classic-curtains
How to get the French Provincial look on a budget
Phyllis, September 2015
Mention the words style and elegance and all things French immediately spring to mind. So if it's the French Provincial look you're after, then those are the watchwords for your decorating journey. But if visions of costly structural additions such as paneled walls, floor-to-ceiling windows, flagstone flooring, wallpaper and French doors spring to mind, then leave you sighing in defeat, fear not— there are quite a few simple and thrifty ways to transform your bedroom to a boudoir, your sitting room to a salon and your kitchen to a cuisine in no time at all. (Cuisine is the French word for kitchen. I'm not smart – I Googled it!)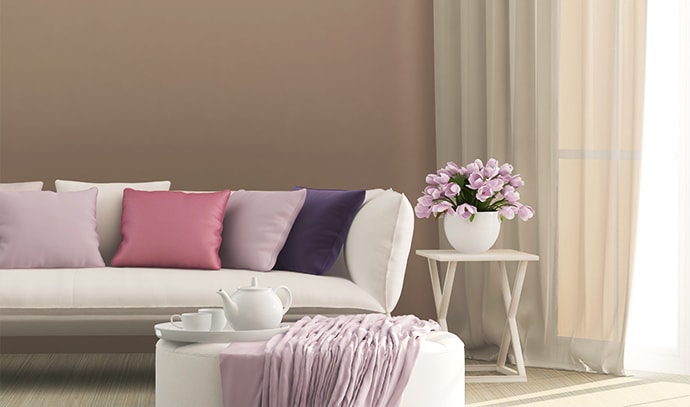 Colour schemes
Think neutral when it comes to choosing paint colours — creams and very pale beige walls offset by white trims. Paint your furniture in soft colours like duck egg blues and dove greys or whites. That doesn't mean the French are averse to bright colours, they just use them sparingly. Think "accent" instead of "pop".
Furniture
A couple of key antique pieces of furniture are a worthwhile investment and don't necessarily need to cost a bomb. Look for a sideboard, Louis-style chair or wardrobe with dainty turned legs. Decorative mouldings are a relatively inexpensive way to jazz up any piece of furniture or cupboard. They're available from the timber section of most major hardware stores. Just glue them in place and paint the entire piece. We found an old dark brown wardrobe by the side of the road years ago. It didn't have much going for it apart from the little legs that, frankly, didn't look strong enough to support such a behemoth. A trip to Bunnings secured a couple of delicate and pretty mouldings that we glued to the doors. A coat of cream paint and our (then) baby girl had a gorgeous and feminine piece of furniture for her room.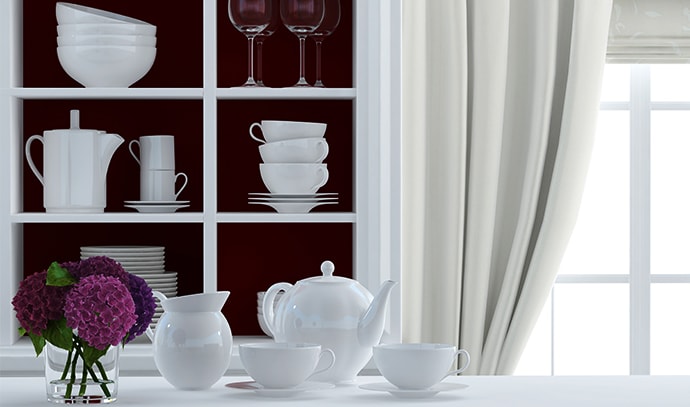 Lighting
Chandeliers are gorgeous and unmistakably French. Lighting and homewares stores have some beautiful ones for sale at quite reasonable prices. But remember, it is illegal (and just plain stupid) to do any electrical work yourself (unless you're an electrician). Make sure you have any new lights wired up professionally. Of course there are also some amazing and definitely cheap finds at your local flea market. However, a word to the wise, do not trust the safety of the wiring. Anything old enough to be for sale on a flea market stall is unlikely to meet Australian Standards. Just hang it above the dining table (or in the laundry, or living room, or bedroom) for decoration and use the room's regular lights for illumination.
Accessories
Mix old and new together by displaying flea market finds and antiques with new pieces. Cheap accessories such as timber breadboards, striped tea towels, enamel jugs, old silver and bone-handled cutlery teamed with a striped or white tablecloth complete the look. Add some lavender (French of course!) then sit back and admire the beauty and tranquility that is your own little slice of Provence (or Champagne. Or Auvergne. Or…)
Magnifique! 
For more inspiration visit us on Pinterest,
pinterest.com/HomeloansLtd
Back to top