small-home-coins-money-hands
Could a granny flat increase your property's value?
Veda Dante, August 2017
The housing market is getting increasingly difficult to get into, no matter what age or stage of life you are at. Young people are living at home with their parents for longer – or moving
back in with them
or
their in-laws
– while retirees wanting to downsize are struggling to find affordable homes. As researcher Mark McCrindle told HomeHub, "
A lack of housing affordability leads to a lot more mobility, in that people are no longer able to live where their parents call home
." As we already showed you,
once-dowdy granny flats have been given a facelift
for first home buyers and retirees. And, as Nivi Watson explains, these compact, affordable and increasingly chic housing options could be the perfect solution for young adults and retirees wanting to invest. [caption id="" align="alignnone" width="690"]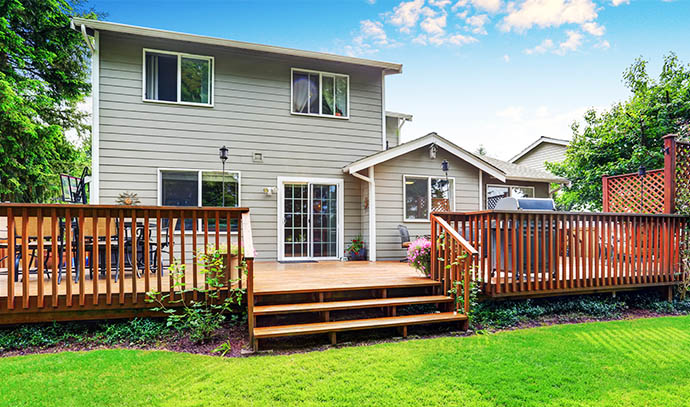 Having a granny flat on your property can dramatically increase your property's value.[/caption]
Independence for retirees
As the name would suggest, granny flats were originally intended as a way for elderly parents to live on the same block of land as their children, but in a separate unit. If you're reaching your golden years and wanting to downsize into a compact home that is easy to manage, granny flats remain the best option for you. Granny flats allow you to live close to your children and be highly involved in your grandchildren's lives. Living in your own separate dwelling, of course, gives you the much-needed privacy and independence that would be sacrificed if you had simply moved into a relative's spare bedroom. Rents for apartments and small units are constantly increasing, while managing your family home on your own can be a huge task. Granny flats are therefore the perfect solution for retirees wanting to stay close to family, and also live independently in an affordable, convenient home.
Independence for adult or teen children   
Increasingly, granny flats are being used by people on the complete opposite end of the spectrum to seniors: teenagers and young adults. With house prices and weekly rental amounts rising astronomically, the old tradition of moving out of home at the age of 18 is becoming less and less common. However, for most young adults, privacy and independence are still huge priorities. It is also key for young people to learn independent living skills, and to have their own space to study and socialise, but the current rental market makes this very difficult. Granny flats therefore make a perfect solution
for teens or young adults
wanting to move out of home whilst avoiding messy share houses, but who also cannot afford their own apartment. By providing a granny flat for your child, you can ensure that they can learn how to start looking after themselves, and enjoy personal freedoms while remaining close to you. [caption id="" align="alignnone" width="690"]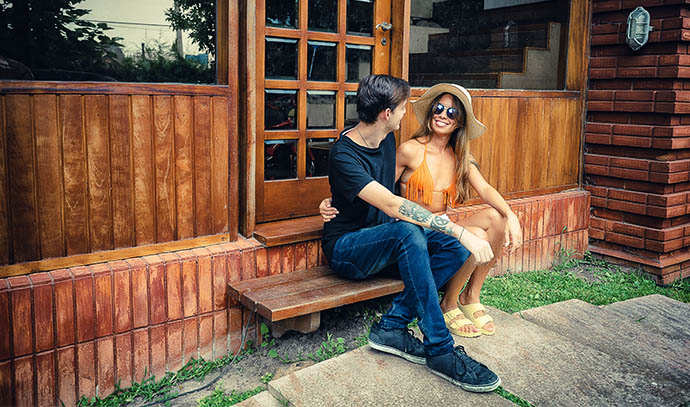 Granny flats a more profitable and less invasive option for those wanting to rent out part of their property.[/caption]
Investment opportunity
Finally, in states and territories with flexible regulations, granny flats make for an incredible investment opportunity if rented out. Granny flats are one of the best investment opportunities possible, with many yielding a 20 per cent return on investment. Think that granny flats aren't desired? Think again – rental listing site
flatmates.com.au
found that granny flat listings increased by 16 per cent in 2016 nationally, while searches for granny flats increased 84 per cent in the last quarter. This shows a huge demand for compact and affordable accommodation, particularly in cities like Sydney and Brisbane. Flatmates also found that the average weekly rent a homeowner can receive is $283, with this figure standing at $346 in Sydney. When looking at average rental prices in Sydney, a homeowner can stand to make $17,992 in a year by renting out their granny flat. A private room in a share house averages about $220 rental income per week, making granny flats a more profitable and less invasive option for those wanting to rent out part of their property. Some home-owners may decide that instead of having a permanent tenant in their granny flat, they will instead list it on websites like Airbnb for temporary travellers. This allows you to use the granny flat when holiday-makers aren't staying in it, while being able to charge higher nightly rates than you could with a long-term rental. Finally, even if you are using your granny flat as a residence and not to rent out, it will still be a worthy investment in the long run. Having a granny flat on your property can dramatically increase your property's value, especially if it is fully kitted out with living amenities. Who wouldn't want a bonus granny flat when buying a home? Granny flats can also be a great personal investment, because depending on the regulations of your state or territory, you can also use it for other non-residential purposes. This means you could turn your granny flat into an artist's retreat, an office space or even somewhere to establish your small business: all wonderful ways to invest in yourself.
Considerations
There are, of course,
things to consider
before rushing out to buy a granny flat. The main thing to look into is what the particular regulations are in your state regarding granny flats. Queensland and now, New South Wales, have fairly relaxed laws around granny flats, leading to granny flats being a popular option for renters. Other states, however, require that the person living in the granny flat is dependent on those living in the main dwelling. Elderly parents, handicapped relatives or teenage children all fall under this category, meaning granny flats are still a convenient and affordable living solution for many Australians.
Back to top