tile-megamart-signs-mud-amb
How to go matte with your home makeover
Phyllis, July 2016
Forget matte lipstick, matte tiles are all the rage – and why wouldn't they be when they can create be used to create a rustic effect, combined with natural stone to create a striking border or mixed to create an artwork that's a patchwork of different patterns in the same colour. Beautiful pieces of seemingly hand-etched stone, in richly earthy hues, are the very latest design crush for wall tiles. While 2015 was the year of metallic, homeware designers have swung in the polar opposite direction, with oxidized metals, matte glazes and chalk finish paints.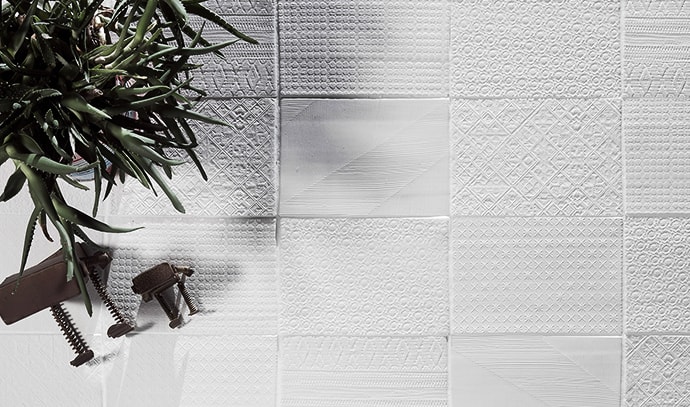 That doesn't mean those lovely shiny objects are headed for the bin – just place them next to some new matte goodies and you'll have the look down pat. The latest trend in kitchens is about neutral tones, greys and natural materials. This includes matte finished stones and textured timber laminates. It's the same in bathrooms, with people leaning towards a "day spa" look that includes organic shapes inspired by nature and muted matte tones.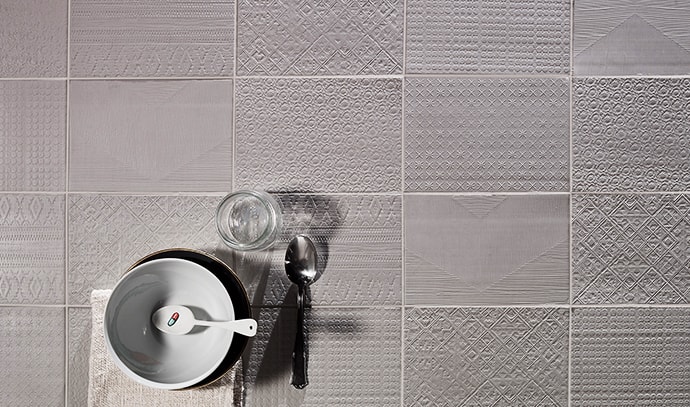 If you're building or about to renovate, one great example of matte tiles is the
Signs
collection from
Tile MegaMart
. The ceramic tiles are slightly irregular, completely individual and lovingly worn in places. The look, which featured prominently in the Milan Design Fair in April, is available in the trendy muted tones of mud, grey, white and black. Each rectangular matte tile features a repeat relief pattern designed to be used in a mix to create a personalised look for interior walls. They work perfectly with other interior surfaces such as timber, stone and concrete. These wall tiles are suitable for bathrooms, kitchens and living areas and measure 150mm x 22mm.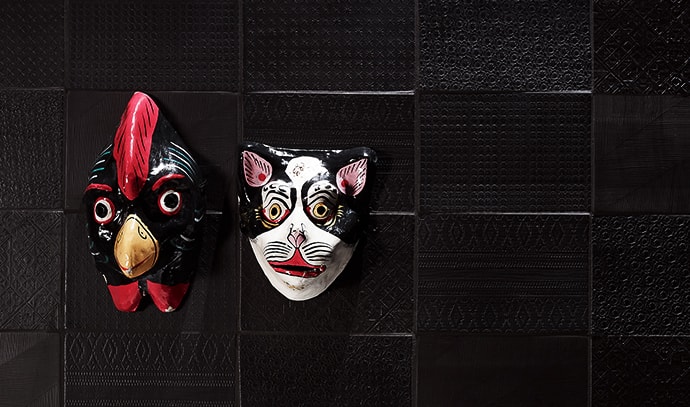 When it comes to a quick and relatively inexpensive way to renovate, paint is also the answer. This is where matte also comes into its own. Not only are matte finishes as durable as semi-gloss finishes thanks to the latest technology, they can even be used in weta areas, traditionally the domain of gloss paints, such as bathrooms, laundries and kitchens. This finish is also very forgiving when it comes to damage. Where the light reflecting off gloss will make every scratch or bump glaringly obvious, matte paints will disguise them.
Images courtesy of Tile MegaMart
Back to top