arcbuild-insurance-cynthia-mckavanagh-after-bundaberg-flood-2013
Creating a home inventory for insurance claims
Veda Dante, September 2016
Flood, fire or storm damage to your home can be devastating, posing a serious threat to interior furnishings, precious belongings and even the building's structure. One of Australia's leading building insurance restoration specialists,
Arcbuild Insurance
, has seen its fair share of catastrophic weather events – and the direct impact they have on homeowners and tenants. In fact, just in the last five years, Arcbuild has led the restoration of hundreds of homes and businesses all over New South Wales and Queensland, with many attributed to these naturally occurring weather events:
East Coast low in 2016 - 637 homes repaired
Canberra 2016 hail storm - 184 homes repaired
Rockhampton 2015 Cyclone Marcia – 133 homes repaired
Brisbane 2015 hail storm - 236 homes repaired
Bundaberg 2013 flood - 162 homes repaired
Wagga Wagga 2012 flood - 61 homes repaired
Townsville 2012 tornado - 21 homes repaired
Tamworth 2012 hail - 63 homes repaired
Brisbane 2011 flood - 236 homes repaired
[caption id="attachment_5894" align="alignnone" width="690"]
Image courtesy of

Paul Beutel Photography

| Paul's book

Bundaberg

Flood 2013 features stunning images from the air and on the ground. You can purchase a copy here.
[/caption] "When catastrophe strikes as a force of nature, we are able to deploy a team of skilled professionals to assess the damage and get remediation work underway," says Darren. "And part of getting people's homes back in order, and their lives back on track, is helping to expedite the insurance claims process." In the event of an unforeseen bushfire, cyclone, flood or severe storm, it helps to have a detailed inventory of your home's valuables and contents, which many insurance companies require you submit along with any insurance claims. "Keeping detailed records, either written or photographed, can really ease the emotional and financial distress that comes with these unexpected and often devastating events," Darren says. "A detailed inventory makes it a lot easier to lodge an insurance claim, which in turns helps get your claim processed quickly."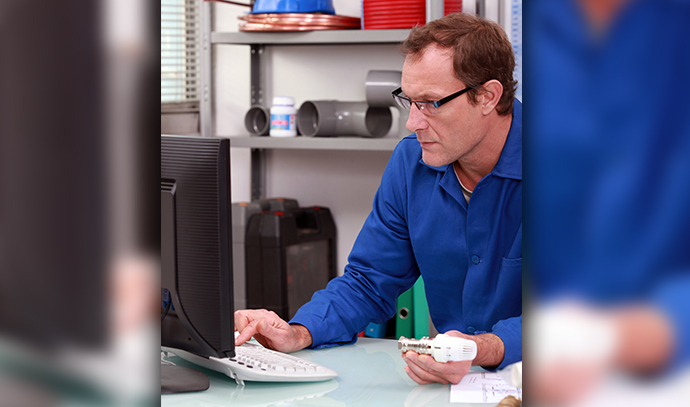 Record everything in your home
Meticulously go from room to room, noting everything big and small. Start with photos of the outside of your home, recording all angles and everything around it, including your garage, tools shed, bikes and kids swings. Once inside, take photos or even video in every room, opening all drawers and cupboards to reveal their contents. After recording all of your belongings, you can then go through the process of providing details about what they're worth. To make it even easier when it comes to making an insurance claim, arrange your belongings in categories – clothes, linen, furniture – and recording the serial numbers on the back or bottom of appliances and electrical equipment. A computer spreadsheet program, like Microsoft Excel or Google Docs Spreadsheet, makes it easy to organise your home inventory.  Yes, it might seem painstaking going through everything, but once you have collated all of this data, it is pretty easy to manage.
High-value section
For expensive items like jewellery, artwork, camera gear and technology, scan or photograph receipts or other forms of proof of value. As a general rule, the more you paid for something, the more documentation required by your insurance company to reimburse you for it.
Download an inventory app
If you have a smartphone or tablet, apps like
Encircle
and
Sortly
are picture-driven asset managers that enables you to upload photos of your home, providing visual proof for insurance purposes. There are quite a few available so have a good look to see what works for you.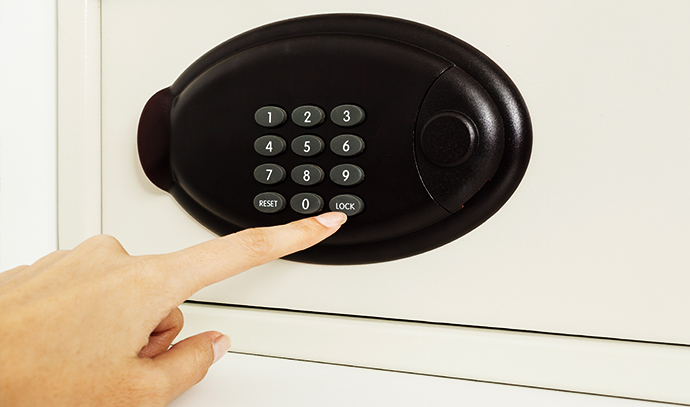 Safe storage of your inventory
Now you need to store this information in a safe place where you can quickly access it when you need to file an insurance claim. Just storing it on your computer's hard drive, or a hard copy in your filing cabinet, could prove costly if fire or flood destroys your only copy. A few god places to back-up your home's inventory include:
A cloud storage account
A fireproof safe or bank safe deposit box
With a trusted friend or relative who doesn't live with you
On your email server, which you do my emailing yourself
"Before you get started with your home's inventory, I recommend you speak with your insurance company to find out if they have any specific claims or reimbursement requirements," says Darren. "They might also have their own tools or techniques that will help you collect any particular data your insurance company might need."
Above hero image courtesy of
Arcbuild Insurance
:
 Arcbuild Insurance helped Cynthia McKavanagh (on the photo) get back in her home after the Bundaberg flood in January 2013.
Back to top