equipment-field-garden-irrigation-water-shower-sprinkler
How to create a water-friendly garden
Dave Bozuwa, July 2016
Being eco-friendly and making a sustainable difference shouldn't be limited to our appliances and indoor lifestyles only, but should filter through to our outdoor activities and gardens too. One of the best ways to contribute to a greener society is by creating a water-friendly garden. Here are some of our favourite tips to help you create a water-wise backyard.
Plant water-friendly plants
Local and native plants are well adapted to the weather and conditions where you live and will thrive even without regular maintenance and watering. These plants include bottlebrushes, wattles, banksias and eucalyptus. You also don't have to stick to just native plants. There is a large variety of non-indigenous plants, such as lavender, proteas and succulents, which adapt well to Western Australian conditions.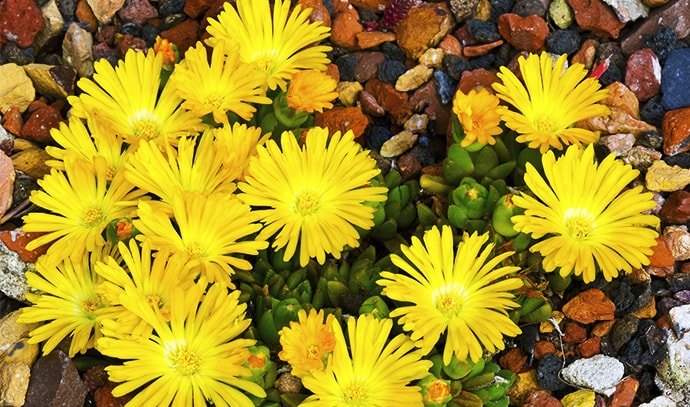 Water in the morning or afternoon
During the day the sun's heat evaporates much of the moisture in the garden. Watering during the warmer times of the day will have a short-lived effect on the moisture levels in the ground and lawn, and it is much better to do watering in the early morning or evening as the ground will retain water much better during the cooler times of the day. Also, don't put the sprinkler on when it is very windy.
Don't forget to compost and mulch
Good compost and mulch help the ground to retain nutrients and moisture. A good layer of mulch greatly reduces water run-off and evaporation during the day. To make your garden even more eco-friendly, you can create your own compost system by turning a garbage bin into a compost bin and collecting food scraps such as fruit peels, from the kitchen.
Fix leaking taps and use quality fittings
A single leaking tap can waste many litres of water a month. Check all the taps and hose fittings in your garden for leaks and fix any issues immediately. Attach quality, water-saving hose connectors and trigger guns to your hoses to ensure that you won't be wasting water as you water your garden. [caption id="attachment_2498" align="alignleft" width="690"]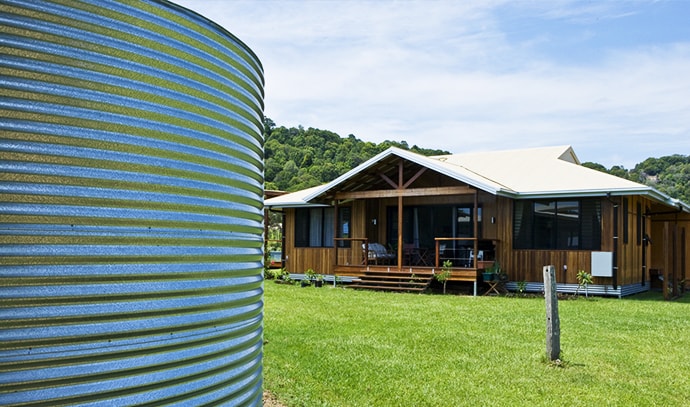 Image courtesy of Tankworks Australia
[/caption]
Collect and re-use water
The best water-saving garden is one that collects, saves and reuses water as much as possible. Rain water is free and easy to collect and store in a water tank or buckets as it runs from the roof and gutters. You can also reuse grey water from your household to water your garden. Water from washing machines, tubs and showers are all suitable for watering the garden, but you may have to install a grey water system to properly infiltrate the used water throughout the garden. Once you have created a beautiful water-friendly garden, you should take some time to sit back and enjoy the results. A patio or veranda with a few pieces of garden furniture adds style and functionality to your home, and is perfect for creating a space where the indoors meet the outdoors.
Bozzy Shade Blinds manufacture and install high quality outdoor blinds and aluminium shutters in Perth. Our range of stylish and durable products provides shade and protection that will enhance the appearance and comfort of your patio area in any season. Each of our products is manufactured from the highest quality materials and can be customised to suit your outdoor space perfectly.  To speak to one of our sales consultants call 1300 800 234 or visit our contact us page today.
Back to top