earth-structures-group-robson-rak-architects-merricks-living-room-interior
5 reasons to build a rammed earth home
Phyllis, April 2016
Forget the Paleo diet, if you really want to live like the Flintstones, it's time to get yourself into a rammed earth house. That's right, "the modern Stone Age family" didn't live in a stone house or a cave - if they were truly keeping up with the Rubbles they'd have been living in digs that were literally dug out of the ground. The fact that rammed earth homes are environmentally-friendly, bushfire-resistant, self-insulating and sound-proof shows how technologically advanced Fred and Barney really were. Evidence of the early use of rammed earth has been found in Neolithic archaeological sites in China, dating back to 5000 BC.
Images courtesy of Earth Structures Group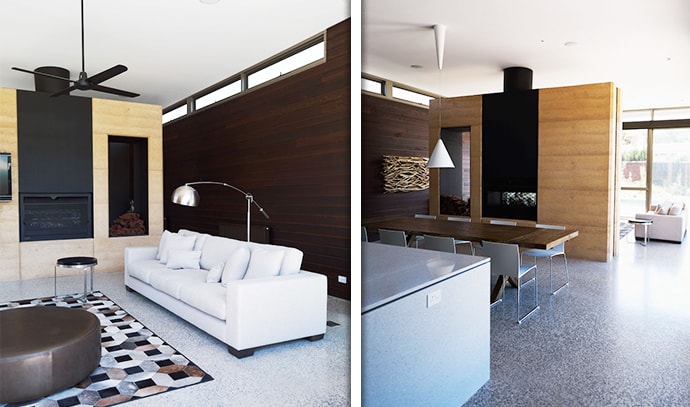 This ancient technique for creating walls, foundations and floors using natural raw materials has undergone a resurgence in popularity lately as more people opt for sustainable, natural building materials to decrease their carbon footprint. Rammed-earth homes are simple to build, non-combustible, strong and durable. And if it's thermal mass you're after – look no further than one of these beauties. Sounds perfect for bushfire-prone, stinking hot Australia!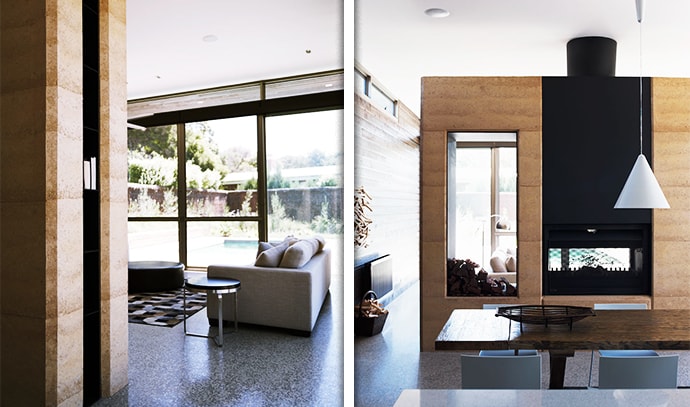 How it works
Building a rammed-earth wall involves compressing a damp mixture of earth that has suitable proportions of sand, clay and gravel (sometimes with an added stabiliser) into a frame or mould. This creates a solid wall of earth or individual blocks. Historically, lime or animal blood were used to stabilise the material. These days we tend to go for lime cement or asphalt. Modern builders also add coloured oxides, bottles, tyres, or pieces of timber, for added interest. Building a wall is simply a matter of making a frame or mould from timber or plywood. The damp earth mixture is poured into the mould, then compacted to around half it's original height. The process continues in layers until the wall is the right size.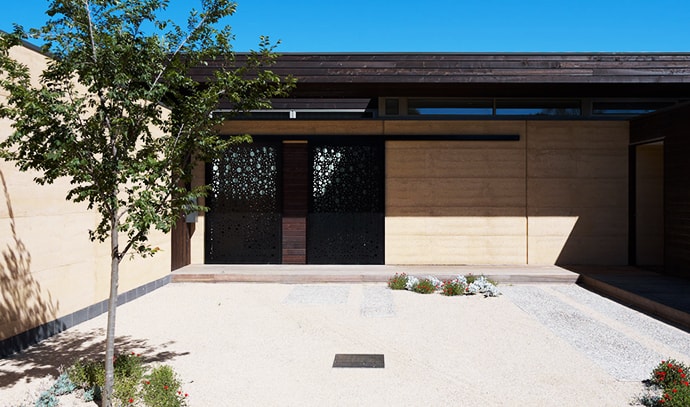 Here's why Fred and Barney had it right
Let's start with every Australian's nightmare – summer heat and the cost of keeping cool. You can forget about air con with a rammed earth home. The thermal mass means temperatures remain relatively stable inside as external heat and cold are kept out.
Then there's the strength. Rammed earth walls are load bearing so no extra frames are needed to support roofs.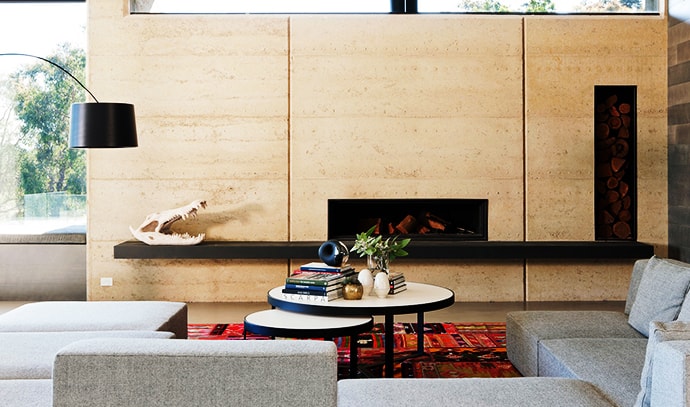 These buildings are also extremely fire resistant, with a fire rating of up to four hours.
They're also resistant to pests as there are no cavities or timber frames to tempt termites.
Maintenance, such as painting and repairs, is always a hassle for homeowners. The beauty of rammed earth is it's maintenance free. Each panel is built as monolith so there is no shrinkage and therefore no cracks. External wall surfaces are left unpainted so they can "breathe".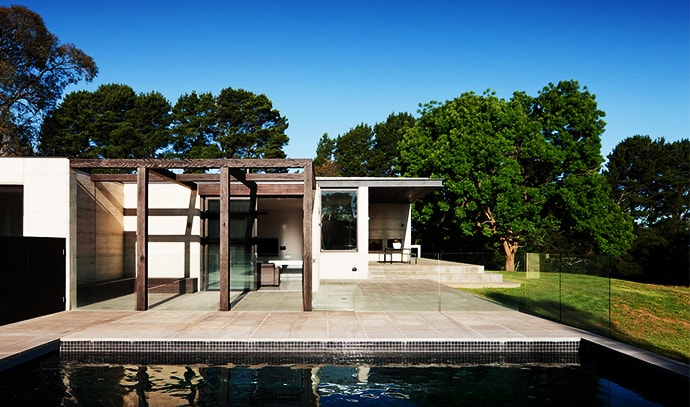 Images courtesy of Earth Structures Group
For more information, visit
Earth Structures Group

: www.earthstructuresgroup.com.au/
Back to top