living-room-interior-design-side-couches-mirror-walls
Briefing your designer and builder
Katie Adema, February 2015
Getting what you want
Whether you are knocking down and rebuilding a place from scratch, renovating or just redecorating, chances are you will have to brief a designer, architect or builder at some stage in your life. This briefing stage will not only make sure the designer knows what you want, but will also ensure you get an accurate quote for the service, which of course can be the difference between going ahead with the project or not. A good designer, builder or architect will ask you a lot of questions from the outset, as they need to make sure they have a good idea of what you want. However if you have an understanding of what they need from you, you can run them through a brief that will give them the best chance of coming back to you with the best design possible. To cover all bases, you need to think about both practical and emotional elements of the new design. [caption id="attachment_2705" align="alignleft" width="690"]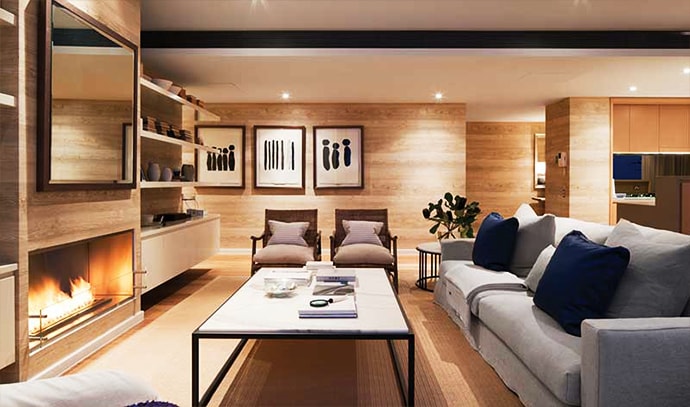 Image courtesy of Ecosmart - Coco Republic Design
[/caption]
Functional brief
Of course, the first part of the brief needs to outline what the functional requirements of the finished project are. If renovating/redecorating an entire home, it might be best to meet the professional you are briefing at your home and walk them through each room. That way you can avoid confusion by outlining exactly what you want from each space. Whether you need to create another space for the kids to play in, or would like some clever storage space in the kitchen and living room, make sure you are clear about what you need from the space in terms of function. Two very important details that can't be overlooked are an overview of your budget, and any time constraints the project has. This will determine what materials, finishes and designs can or can't be used in the project, and whether the professional can actually take on the work. Remember to be realistic though – if you insist on having the most expensive tiles for your bathroom renovation but also say you are on a tight budget, or need to project finished by Christmas but it's already mid-November, you may find the builder/designer is unable to meet your requests.
Experiential brief
Once the practical elements have been taken care of, it is also helpful to run the designer/builder through the more emotional aspects of the project. Here's some questions for you to think about:
Why are you renovating/building/redecorating?
How do you want the space to feel?
What materials you would like to use and why?
What colours do you think are best for the space?
How would you describe the overall style of your home?
Is there anything you absolutely hate (such as a specific colour or look)?
Show them some images of styles, colours or patterns you like if you can, as this helps them visualise concepts that may be hard to explain. [caption id="attachment_2704" align="alignleft" width="690"]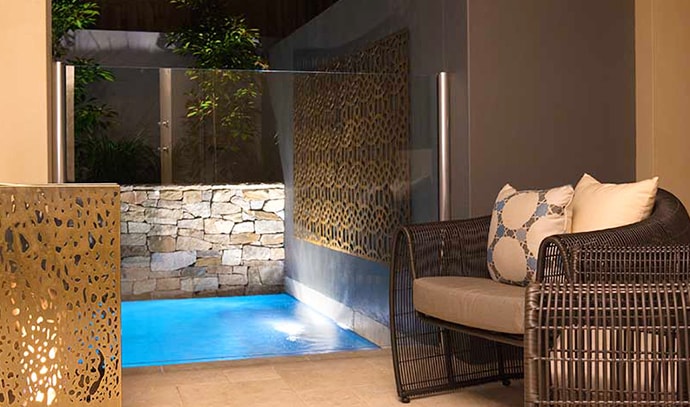 Image courtesy of Fluid Design / Blue Poppy Photography
[/caption] [alert style="alert-info" dismissable="false"]
Some things for you to remember:
Don't be offended if they advise against some of your ideas. It isn't a personal dig-sometimes things aren't actually possible to create, don't suit your home or they can't be done with your budget.
Be very aware that some things cost more than you think, such as some natural stones or custom made furniture. These can blow the budget out much higher than you may have planned, and may not be the designer/builder's fault.
Tell the designer/architect/builder if you aren't sure about anything.
Be aware that you are taking up the designer/builder's time and it's only courteous to let them know whether you are meeting with others to discuss the same project.
[/alert]
Back to top