woman-back-pain-body
How to avoid the 4 common causes of back pain
Dr Peter Roennfeldt, January 2018
Training on a regular basis and having a healthy diet is not enough to ensure the happiness of your spine. At the same time, the spine is central to your physical health, and while many fitness instructors will raise awareness for this very reason, there is also the aspect of mental health which is equally as important. However, it is also best to understand the significance of spinal health before realising the best way to approach and improve any situation.
Why spinal health is so important
When it comes to physicality, spinal health is an essential component of an able body. In fact, the spine is responsible for protecting the central nervous system, which effectively controls every cell and organ in the human body. In this sense, the spine can give rise to symptoms elsewhere in the body, and this is especially the case when the vertebrae are subjected to an unusually high level of stress.
How most people don't take care of their back
Fitness instructors often state that the back is one area which most people neglect while training. Furthermore, these same instructors also assert that training the back is one of the most effective ways to improve strength and muscle development. Fitness trainers suggest that people are more inclined to train what they can see, such as the calves, biceps or the abdomen. After all, how often do you see your back in the mirror at the gym? [caption id="" align="alignnone" width="690"]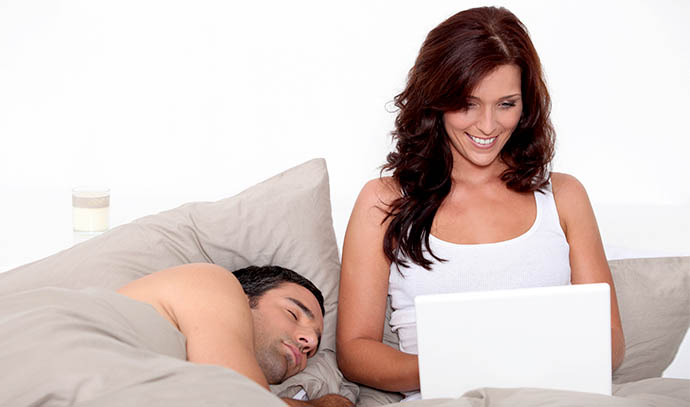 Looking down at digital devices puts unnecessary pressure on the vertebrae, which is detrimental to spine health.[/caption]
Common causes of a bad back
Spinal problems are a common occurrence but the fact that most people pay so little attention to the back while exercising is one reason as to why spinal health, in general, is neglected. However, there are many more reasons which are likely to result in bad back pain or long-term spinal health issues, including:
 1.  Digital warrior –
In the modern era, the prospect of spending hours attached to a laptop or mobile device is increasingly common. Whether you spend this time studying, working online or watching videos, crouching over your mobile phone or tablet applies unnecessary pressure to the vertebrae, which is detrimental to spine health
2.  Sleeping habits –
Experts say that sleeping on your back reduces the amount of pressure being inflicted on ligaments, muscles and other aspects of the body. For this reason, chiropractors recommend that people try to sleep on their side or back as much as possible, while these same experts also suggest that the bed in question should never be too hard, or too soft
3.  Anxiety and depression

–
Although spinal issues or severe back pain is often said to contribute to these pressing issues, professionals now imply that the opposite is just as prevalent. For example, anxiety or depression has a direct effect on a persons' body language, and poor body posture has an adverse impact on long-term spinal health
4.  Fashion and clothing

–
Naturally, even the most beautiful clothing is not necessarily the best fit, and quite often, people will choose to look good rather than feel comfortable. In this regard, wearing clothes which do not fit can also affect body posture [caption id="" align="alignnone" width="690"]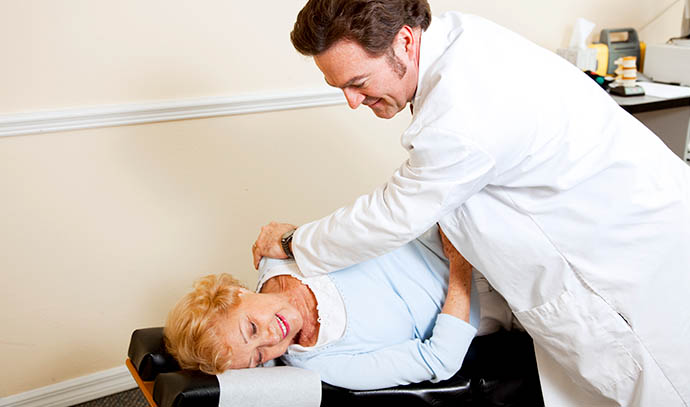 Chiropractors specialise in spinal issues so seek professional advice if you have persistent stiffness or aching in your back.[/caption]
How to avoid bad back problems
Having a heightened awareness for spinal health can be enough to improve any situation. For example, bending your knees before picking up heavy items or making a point to stay active, rather than spending prolonged periods lying down in bed.
How to avoid spinal health issues
Professional massage

–
Visiting an
experienced and accredited masseuse
can be an extremely efficient way to alleviate pain. Although this is particularly relevant for chronic lower back pain, it is also ideal for relieving pain in ligaments and tendons.
Cognitive Behavioral Therapy

–
the popularity of
CBT
has exploded in recent years, with the mental benefits of this technique proving to have a positive effect on the spinal health of patients.
Visit a chiropractor

–
Further to the fact that every expert is different, you should find that chiropractors may significantly
improve your spinal health
. Whether this involves massaging the inflicted area or manipulating joints, chiropractors focus on spinal issues and hence, are the best people to speak to about such matters.
Yoga and light activity

– Yoga
can have an immensely positive effect on the physical and mental wellbeing of a person. For the same reason, most light activity or even the act of getting outdoors will increase mobility and bring exposure to a healthier lifestyle in general. As already mentioned, spinal health is extremely important but then often neglected until back problems arise. However, with an increasingly informed public, there is also a greater sense of awareness regarding its importance and the techniques which can prevent long-term issues. Furthermore, when you consider the ease of these methods and the benefits of putting them into practice, you should understand that a happy spine will most certainly improve the quality of your life. [alert dismissible="false" style="alert-lifestyle-inverse"] The
Australian Institute of Health and Welfare
says 1 in 6 Australians (16 per cent) reported back problems in 2014–15. That's 3.7 million people! [/alert]
Back to top