paint-brush-roller-wall-painting
Aussie renovations on the rise
Katie Adema, April 2015
Have you been considering a renovation on your home or investment property? You're not the only one. The Australian renovation market is set to experience a surge, with recent statistics showing steady growth in the right direction. Australia's Housing Industry Association is confident the dip in renovation work a short time ago is now in the past, with plenty of signs that consumer confidence is growing and Australians are investing in their biggest assets once again. "While the renovation market dropped around 30% a few years ago, figures coming in from the past 9-12 months indicate that this trend is starting to turn around," explains Shane Garrett, HIA's Senior Economist. "We expect growth to continue for the rest of this decade. Dwelling prices have risen and remained strong throughout most capital cities for a while now, so we believe that is the reason for the recent turn around. People feel more confident about the value of their properties and want to invest in improving the value further." The Australian Master Builders Association shares this outlook – its figures show that in the year 2015-16, the value of work done on renovations is forecast to exceed $9 billion nationally. So why are people starting to renovate their properties again? "There are a number of factors driving growth in renovations," says Wilhelm Harnisch, CEO of Master Builders Australia. "A lot of action in the housing sector means more people are buying, and usually want to consolidate their investment, therefore they renovate. "This is particularly the case of those buying their first home or trading up to their second as they have probably bought a more run down, and therefore cheaper, established property. "We are also seeing demographics such as baby-boomers and young families 'right sizing' their existing property to suit their needs because transaction costs on buying and selling of property and house prices make renovating a better option. "Many people are calculating that even if they sold their current home for a healthy capital gain they still need to buy a new residence which will probably be more expensive and potentially in a worse location, so it makes sense to 'right size' their current property instead," Wilhelm adds. With confidence in some areas improving, it looks like Australians are prepared to spend money of big-ticket items once again. The average renovation costs between $12,000 and $40,000, making it a sizeable investment for homeowners. However, HIA's recent figures show that 1 in 20 renovation jobs cost over $400,000, indicating that there are still some very cashed up folks around. There are also some very budget conscious renovators out there, with 1 in 8 renos racking up a bill less than $12,000.
Shane says while the price range of a home renovation is hugely varied, there is a clear trend regarding the age of the houses being remodelled. "Many people buy a property and renovate it within 12 months of purchase to put their own personal touches on it," he says.  "The age bracket of these homes tends to be between 15 and 35 years old. "We are hitting a period in time where the number of houses that fall within that bracket is quite large, so more renovation work is certainly expected within the next few years."
TV inspiration
There also appears to be much more happening in detached homes rather than apartments, with home owners perhaps being inspired by the abundance of home renovation shows and feeling driven to undertake their own remodelling. "While there is no data to prove a link between growth in renovations and home improvement shows, it would be reasonable to assume it does contribute to enthusiasm by home owners to undertake alterations and additions to their property," says Wilhelm from the MBA. "Anecdotally, it can also be said that the shows have changed the way clients seek to undertake renovations, prioritising involvement in the renovation 'experience'". Although there is a strong move towards DIY, there are some areas of the home that are better left to the professionals – this includes the kitchen and bathroom, which are the most popular areas of the home to renovate. "These are usually the parts of the home that date easily in terms of fashion and technology," explains Shane. "They are also very functional rooms that everyone in the home will use, so this is usually the first area where homeowners will spend their money. "External work is also very common, with many people improving the overall look and value of their property with a new deck or outdoor entertainment area." Remodelling master bedrooms to include ensuite bathrooms is also high on homeowners' to-do lists. There has never been a better time than now to remodel your home, so get inspired and take the plunge!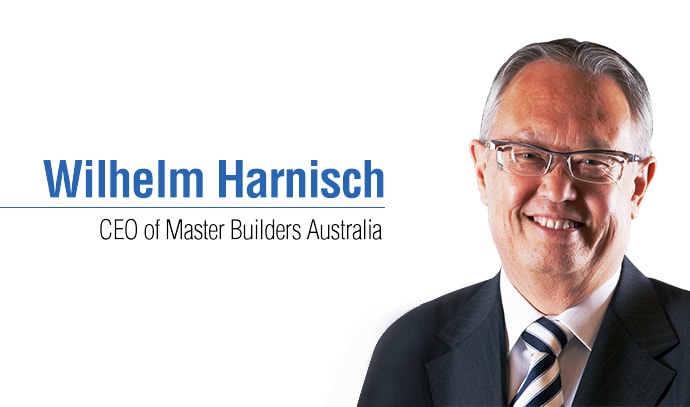 [alert style="alert-success" dismissable="false"]
Quick facts about Australia's renovation market
Renovation work is set to increase steadily over the next three years
Reasons for this rise include low interest rates, strong house prices and affordability compared to moving home altogether
Most common renovation work is carried out on the kitchen, bathroom, master bedrooms and outdoor entertainment areas
The majority of renovation work costs between $12,000 and $40,000
1 in 8 renovation jobs cost less than $12,000, while 1 in 20 costs over $400,000
The majority of those who buy property will renovate it within 12 months of purchase
[/alert]
Back to top