asko-washing-machine
Allergy-safe home and pool solutions
Veda Dante, August 2018
With the
National Asthma Council
reporting that roughly 2.3 million Australians living with asthma and one-in-three Australians suffering from allergies, creating an allergy-smart household is a growing consideration. Symptoms are commonly set off by everyday triggers such as moulds, dust mites, pollens and pets. Fortunately for allergy suffers, there are a number of measures that can be taken to help reduce these contributing factors. The
Sensitive Choice
program helps to educate Australians by increasing awareness of the household products and services available that meet strict guidelines that are asthma and allergy friendly to make life easier for sufferers. The
Sensitive Choice Product Advisory Panel
, comprising experts in allergy, respiratory medicine, pharmacy, general practice, chemistry and consumer issues, review all products that have been presented to the program. Only products deemed a better choice for people with asthma or allergy are included on the Sensitive Choice register and are permitted to display the program's coveted blue butterfly logo. [caption id="" align="alignnone" width="690"]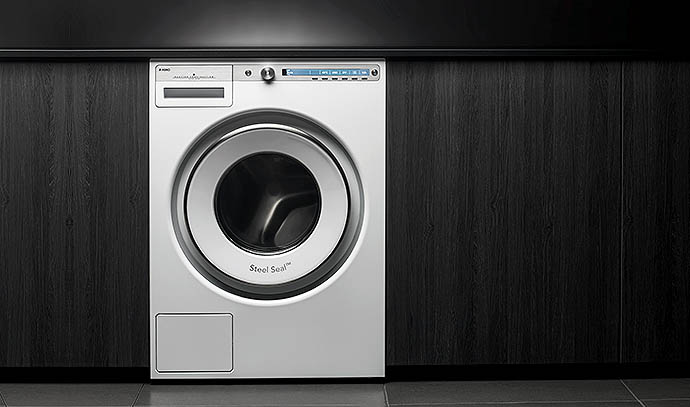 The Logic Washer features a steel seal that prevents mould from building up over time.[/caption]
Smarter by design
A
report by the World Health Organisation
cites dampness and microbial growth on interior surfaces and in building structures as a key contributing factor in health problems such as respiratory symptoms, allergies and asthma. So, if you want to prevent these triggers, you'll be pleased to know that the latest product to be included a spot on the register is
ASKO's laundry appliances
. Not only does it use less water and energy but a steel seal provides a more hygienic wash by eliminating the traditional rubber door bellow that can trap dirt and grime, causing mould to build up over time.
Models to look for:
ASKO W4086C front loading washing machine
ASKO W2084C front loading washing machine
ASKO W4086P front loading washing machine
ASKO W4104C.W.AU front loading washing machine
Where to buy:
Where to buy
The Good Guys
Harvey Norman
Appliances Online
Winning Appliances
Bing Lee
JB HiFi
[caption id="" align="alignnone" width="690"]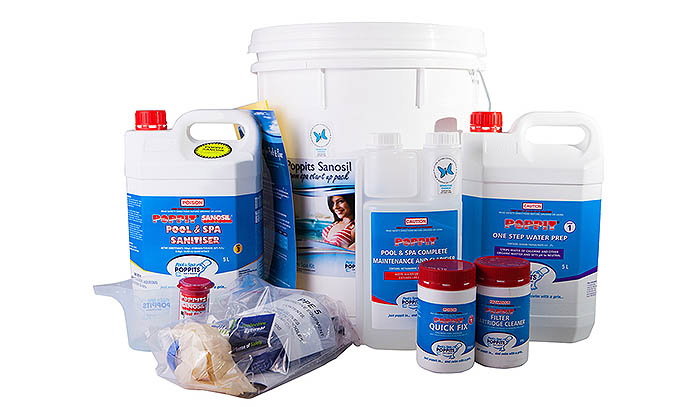 Endorsed as the Sensitive Choice in pool and spa sanitisation, Poppits offers a healthier alternative to traditional chlorine and bromine chemical solutions.[/caption]
Softer on the skin
If you, or anyone in your family suffers from eczema or psoriasis, you know how painful it can be swimming in a pool or soaking in a spa that has chlorine or bromine in it. Your skin instantly becomes dry, red and itchy, and as soon as you step out of the water you have to stand under the shower for a few minutes to rinse the chemicals off.
Poppits
is one of the few products that have already been designed to sanitise spas using hydrogen peroxide to oxidise the bacteria and organic materials in the water. However, unlike traditional lithium hypochlorite spa sanitisers, Poppits does not contain chlorine or bromine, which is ideal for asthmatics and people with sensitive skin. Not only is it fully endorsed by The National Asthma Council of Australia but also the
Asthma and Respiratory Foundation of New Zealand
. Free of harsh chemicals and chemical by-products Poppits is the latest ultimate water management system for spa and pool sanitisation. Developed by Waterco, this system uses advanced oxidisation to purify spa and pool water. Advanced oxidisation essentially raises the levels of active oxygen in the water, resulting in the removal of bacterial threats.
Products to look for:
Everything from sanitisers and clarifiers to dosers, test strips and pH reducers.
Where to buy:
Pool Poppits
Swimart pool and spa stores
Back to top