mother-daughter-using-laptop
Do you know the age limit for kids using social media?
Veda Dante, February 2018
Cyberbullying, inappropriate content, sexting, trolling – the online world can be a scary place for adults and even more so for impressionable children. Helping our kids to stay safe online is something many of us feel concerned and conflicted about. However, understanding the basics of the internet can help keep you ahead of the game should you need to manage a tricky situation. To help parents and carers navigate the constantly changing nature of the internet,
iParent
provides online safety resources ranging from
how to keep your eye on screen time
to social media age limits (scroll down for infographic.) It also provides valuable links on where to make a complaint about
cyberbullying
and how to
report offensive or illegal content
. [caption id="" align="alignnone" width="690"]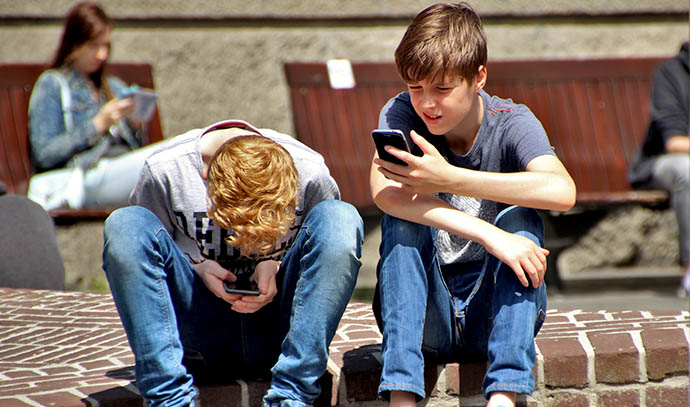 It can be difficult to resist your child's 'pester power' when it comes to allowing them to engage on social media, especially when their friends may be permitted.[/caption]
#SaferInternetDay
Using data collected between 2010 and 2015 from more than 500,000 adolescents nationwide, San Diego State University professor and author of
iGen
, Jean Twenge discovered that children who used social media daily were 13 per cent more likely to report high levels of depressive symptoms than those who used social less frequently. "With generational divides wider than ever, parents, educators, and employers have an urgent need to understand today's rising generation of teens and young adults," he wrote. To help encourage a better internet experience, the theme to this year's
Safer Internet Day
(SID) is 'Create, connect and share respect: A better internet starts with you'. There are a few ways you and your business can get involved with SID2018, including:
Sign up for the free SID2018 Virtual Classroom
Run internal staff events
Include content on your website, newsletters or other platforms
Use #SID2018 or #SaferInternetDay on social media
Whether you're a parent, school, small business, not-for-profit, sporting club or large corporate, HomeHub encourages you to share how you or your community show respect online.

Back to top