mariefleur-pink-teacups
7 ways to add some elegance to your lifestyle with afternoon tea
Phyllis, July 2015
Images courtesy of Villeroy & Boch.
[Tweet "Afternoon tea. It's a throwback to a simpler time, an elegant time"] – a time when people starved all day!
Imagine an era when there was nothing to relieve the afternoon munchies. An era when there were just two meals a day, breakfast and dinner, and dinner didn't hit the table until 8pm!
Believe it or not, that's how people lived (wealthy people, who could afford food that is) until a very sensible woman had an idea so obvious it's amazing no one had thought of it earlier. Afternoon tea.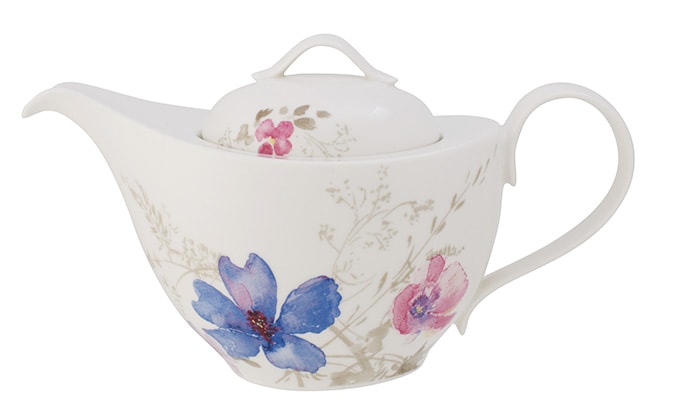 The year was 1840 and Anna the 7th Duchess of Bedford found herself with a "sinking feeling" in the middle of the afternoon. Her solution was to have a pot of tea and light snack of bread and butter brought to her room about 4pm. It proved just the pick-me-up she needed and the duchess enjoyed it so much that when she returned to London for the winter she started to invite her friends to join her. Soon it became a fashionable social event for ladies of the higher classes to serve afternoon tea between 4pm and 5pm.  Soon afternoon tea became synonymous with the best parts of English life.
Of course these days it doesn't matter if you're in Portsmouth or Perth, afternoon tea is likely to be a quick matter of a tea bag or instant coffee in a mug with a semi-stale biscuit at your desk. But that just serves to make stopping for a "proper" afternoon tea on the weekend even more special. After all, you've worked hard to buy your "palace" so why not stop to enjoy your garden, verandah or dining room with some fine china, a nice tablecloth, a freshly brewed pot of tea and some delicious treats.
Here are a few pointers to ensure your afternoon tea is everything you deserve, whether you're alone or sharing the moment with family and friends.
1.    A nice tablecloth is a must.
If you don't have one, invest in one because afternoon tea could be a tradition in the making.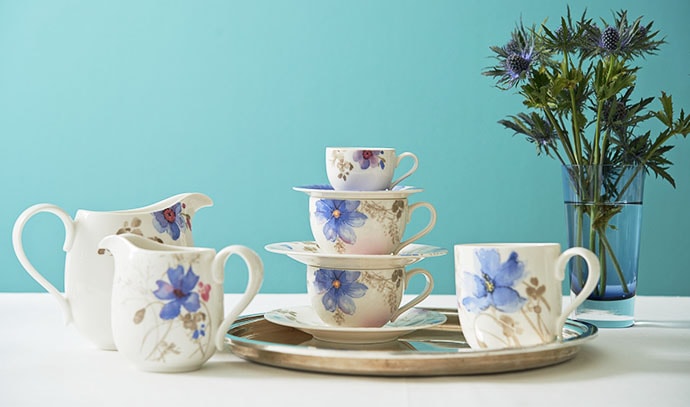 2.   Dust off the fine china.
Chipped old mismatched mugs won't cut it people! You worked hard to buy that home. Now is the time to enjoy the fruits of your labour. If you don't have any nice china, now is the time to treat yourself. Cups, saucers and plates are a must, as are some nice serving platters for those goodies you're about to enjoy.
3.   While you're at it, some silverware wouldn't go astray
(or decent stainless steel). You'll need serving implements, teaspoons and cake forks or splades.
4.   A pretty tea and/or coffee pot with matching creamer and sugar bowl is essential.
You can pick these up at homeware shops and prices range from extremely affordable to extremely aspirational. Either way, these accessories are what will make the experience of stopping for afternoon tea worthwhile.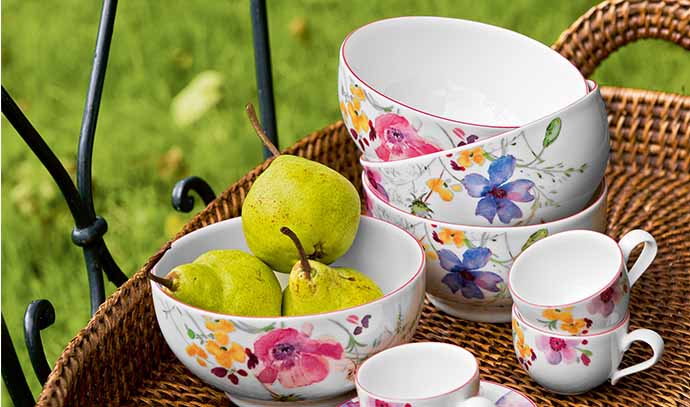 5.   Speaking of teapots – no teabags. Ever!
Buy a nice blend of loose leaf tea. And cream may be good in coffee, but never in tea. It overwhelms the flavour. Use milk instead.
6.   Now for the best part – the goodies.
A traditional afternoon tea starts with finger-sized sandwiches, followed by scones with butter, jam and or cream, then an assortment of cakes. The emphasis is on dainty dishes that can be eaten in one or two bites. Cucumber sandwiches are essential, while other fillings can include smoked salmon or finely diced chicken and mayonnaise.
7.   It's time to set the table,
but remember, if you want to do everything "by the book" afternoon tea is also referred to as "low tea" because it is traditionally served on a low table. A coffee table is perfect. On the other hand, if you've got a lot of people coming, feel free to use the dining table. Now if the term "low tea" has you wondering what the better-known "high tea" is all about, it's actually a reference to the height of the table. High tea is traditionally eaten at a dining table and is a more substantial meal. It's served at 6pm and was traditionally eaten by working folks when they got home from a hard day on the farm or in the factory.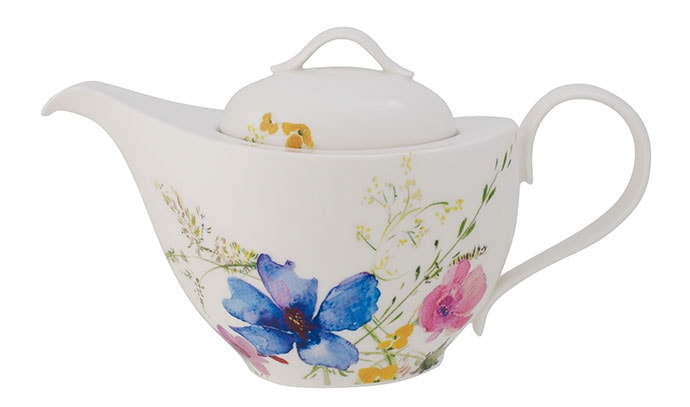 Regardless of how you serve your afternoon tea, one thing is a must. Turn off the phone, put on some nice (but comfortable) clothes and relax. The whole point of the exercise is to revisit an easier time, before technology ruled our lives. Take time to soak up the ambience of your home or yard, and focus on the simple joy of just being.
For more inspiration, visit us on
Pinterest:
Homeloansltd.
Images courtesy of Villeroy & Boch.
Back to top