carpet-rug-persian-floor-oriental-textile-turkish-knot-handicraft
6 tips to buy the perfect rug
Katie Adema, April 2016
It sounds so simple doesn't it – you need a rug, so just go choose a rug you like, right? It can actually be a more difficult choice than you think, with factors like size, colour, texture, style, craftsmanship and durability all coming into play. If you're feeling a bit stuck, we have a handy rug buyer's guide that will help you keep your head once you hit the shops.
Function and form
Before worrying about colours or patterns or anything aesthetic at all, the functional part needs to be defined – this will influence some of the other decisions. Will the rug be placed in a high traffic area like a hallway or living space? Will it have furniture on it? Does the room get used by every day or is it reserved for special occasions? Do members of the household eat in this room, or play, or lounge about? The answers to these questions will determine how durable, soft and resistant to stains the rug needs to be, and whether you need a flat weave or knotted pile. It could also help you decide how much you are willing to spend on the rug – perhaps if it is likely to get ruined, you might spend less than you would on a rug for a bedroom or formal sitting room.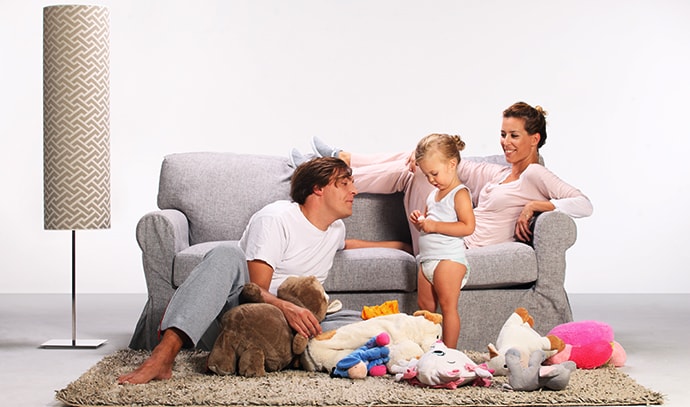 Styles
There are myriad rug styles out there – from minimalist, to classic Persian, or tribal, each style has the potential to bring something different to your living space. Know what's trending in rug styles (because there are some fantastic new materials and unusual styles out there), but don't let this rule your decision. Consider what will fit aesthetically with the rest of your décor, and decide whether you would like it to be a focal point of the room or whether the rug will serve to complement the rest of the interior.
Size
Measure, measure, measure! This can't be emphasised enough. Measure both the rug and the room you would like to place it in to make sure it fits before purchasing. This is especially true if you would like to place it under a dining table – pull out all the chairs to ensure they all still fit on the rug when in use.
Material choices
Durability is an important factor here – this ties into quality, and the easiest way to secure a rug that will last is to find a rug dealer you can trust. A good rug dealer can take the stress out of this decision, as their knowledge can guide you through the process. This is particularly useful when it comes to decisions like flat weave or knotted pile, or man-made and natural fibres. Natural fibres like wool, cotton or sisal can be more expensive than man-made fibres, and have varying levels of durability, while man-made can have a stronger construction and be more resilient to stains.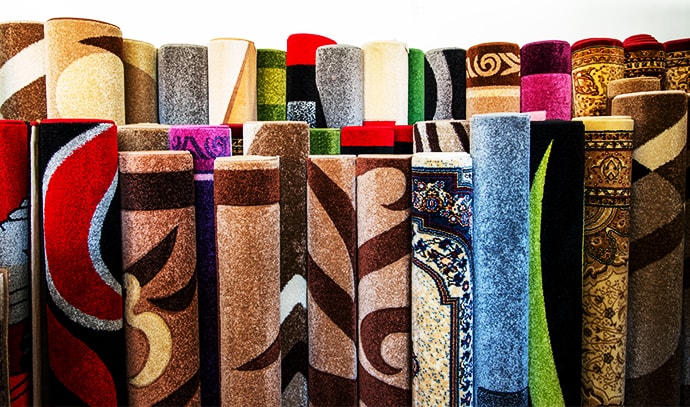 Colours and patterns
Now for the fun part – choosing your colours and patterns! Bright and busy pieces can bring a 'pop' to a fairly neutral space, while a softer hue can complement intricate or delicate furnishings. It's entirely up to you! If you have multiple gathering spaces in one room that each require their own rug, don't get caught up in matching each piece to each other, but rather sync the style or colour to create design unity in the space. And a note about colours and patterns when looking at handmade rugs - some irregularity is a part of the charm, but be conscious that the rug is still regular in its shape, and lies flat, with balanced colours that aren't washed out or unnaturally bright.
Placement
Once you've finally chosen your rugs, it's time to think about the placement – try to keep them out of the way of opening doors, whether they belong to a cupboard, cabinet or an entranceway. And leave a few inches of space around the edges to avoid over crowding.
Back to top