hotel-bedroom-modern-simple-interior
5 ways to transform your spare room
Katie Adema, January 2016
As any of you reading this can attest to, the average Aussie family accumulates an incredible amount of material possessions every year (some of these useful, and others not so much!). And where does all of this stuff tend to end up? Scattered through living spaces, stored under beds and in corners, and most often, in the spare room. If you are fortunate enough to have a spare room in the house, it's time to clear out the junk that has possibly accumulated inside it and make proper use of the extra space. Whatever your family's needs are, we have a few ideas here for you that will get the inspiration for that spare room flowing.
Guest room
Most Aussie families could definitely use a spare bedroom for guests. Being able to keep your loved ones close when they visit is something you can't put a price on. For the more creative among us, this extra bedroom can be seen as an opportunity to use any secondary design ideas you had up your sleeve for the main bedrooms. If you prefer a simpler setup, all you need is a well-designed and constructed bed frame, and perhaps some side tables and lamps. A nicely framed mirror or a vintage dresser can add a little charm to a minimalistic space!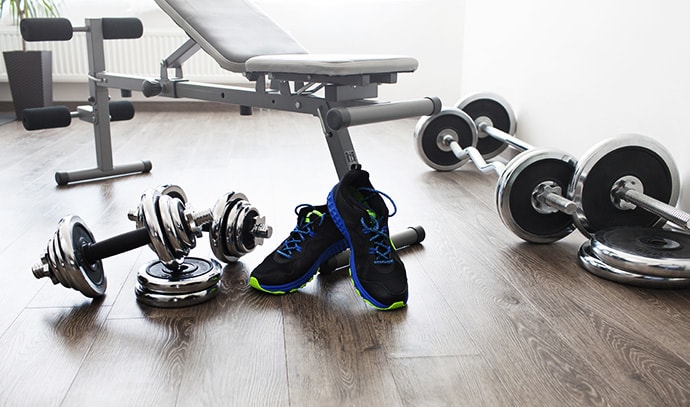 Home gym
Having a dedicated space to exercise in your home offers huge lifestyle benefits for everyone in the family – whether you are a fan of free weights, power yoga, high intensity interval training or a solid run on the treadmill, a home gym can bring your favourite form of exercise conveniently close. This space is particularly useful for anyone with very young children who cannot be left in the house alone while you head to the gym or go for a run! Your home gym can be as simple or as outrageous as you like. To kickstart your set-up, a foam mat, some light dumbells, a skipping rope and a medicine ball is all you need for a general workout area. Cardio machines and free weights are a solid investment for those wanting to forgo that expensive gym membership. The sky is the limit (and perhaps budget and space have an influence too)!
Storage space
Now, you are possibly thinking that this is what you already use your spare room for – however, there could perhaps be an improvement on the way items have been stored. Inbuilt cupboards are your best friend when it comes to using your spare room for storage, as you can move larger objects out of the main floor space, hang clothes and stow away extra bedding and pillows. Be careful that this room doesn't just become a whole room filled with items you don't want to look at any more or cannot be bothered to get rid of – be smart with your storage and buy extra drawers and hanging racks if need be.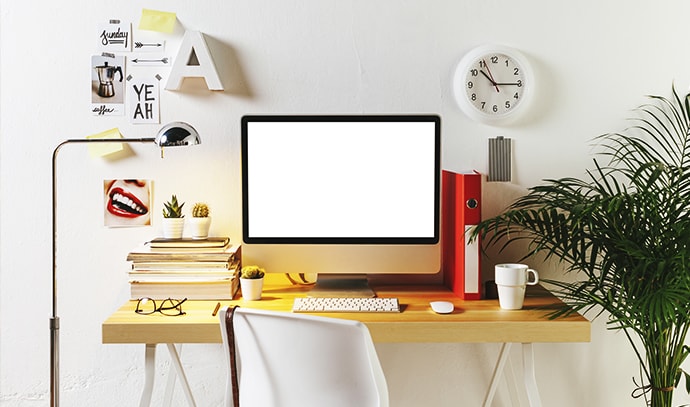 Home office
Move your office set-up out of the bedroom or living room and into your spare bedroom to give yourself and your other families members a quiet space to meet deadlines or complete homework. Or perhaps this is your first time setting up such a space – in that case, getting started is very simple, with a sturdy desk and comfortable chair being all you need. If you work from home, this room may become vital to your productivity, so it's important to arrange the room in a way that makes it conducive to serious work. Placing the desk near a window, including some colour in your décor and making sure the room is free of unnecessary clutter are just some things you can do to get those creative thoughts flowing. If you also plan to include a bed or pull out sofa, and if the room is big enough, consider incorporating a stylish divider, such as a narrow bookcase or a sliding panel, to break up the office space from the sleeping space so your guests feel more comfortable.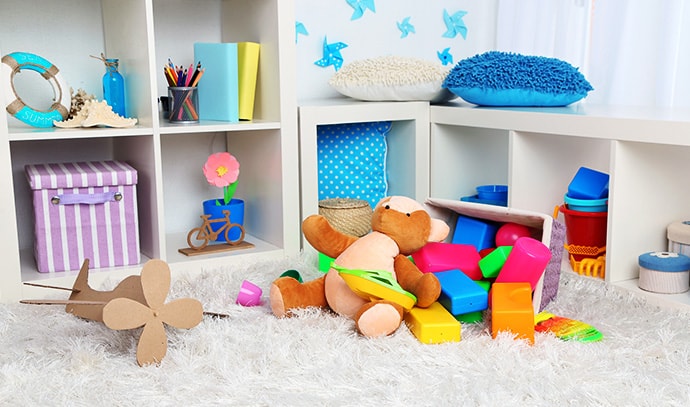 Rumpus room
For those with small children, using the spare room as a rumpus room will make a huge difference to your sanity and to the cleanliness of your other living spaces. Colourful carpets, an arts and crafts corner and a multitude of toy boxes of different sizes and shapes are your basic building blocks for making a space for the kids to be creative. If your brood are a little older, throw together a teenage retreat with some beanbags, a games console and television, a sound system, a large bookcase and reading nook, or even a dartboard or pool table. These elements could also create a perfect man cave (provided there is fridge to store beer of course!). Also, including a pull-out sofa or day bed in the set-up of this room enables you to use this space for kids' sleepovers, or as a casual guest room for relatives and good friends. [alert style="alert-info" dismissible="false"]
Key items for your spare room
Pull-out sofa – this one is vital if you want to create a multi-purpose spare room that can accommodate guests. A sofa bed is an investment you won't regret, especially when the in-laws rock up out of the blue
Multi-purpose lamps – lamps that can be used for both your home office, or for the corner of your rumpus room as well as a bedside lamp for guests are extremely useful
Comfortable seating – whatever the main use of the space, a comfortable place to sit is always a practical and luxurious addition
Storage space – growing families need space for all those skateboards, bikes, spare clothes and furniture, extra bedding and Christmas decorations
[/alert]
Back to top