happy-couple-moving-home-planning-looking-sideways
5 tips to buying property on a strict budget
Veda Dante, November 2016
The Australian dream of being a home owner may seem like wishful thinking if you are on a tight budget, but there are ways to make that dream come true. You might need to make a few lifestyle adjustments, or compromise on your wish list, but with the right guidance you might be able to afford a home even with limited resources sooner than you think. Proving that no matter where you live, the challenges that come with buying property on a strict budget transcend culture and geography, Komal Parveen from Canadian property experts
Estate Block
, outlines a few simple measures to help you get on that coveted property ladder. [caption id="attachment_6464" align="alignnone" width="690"]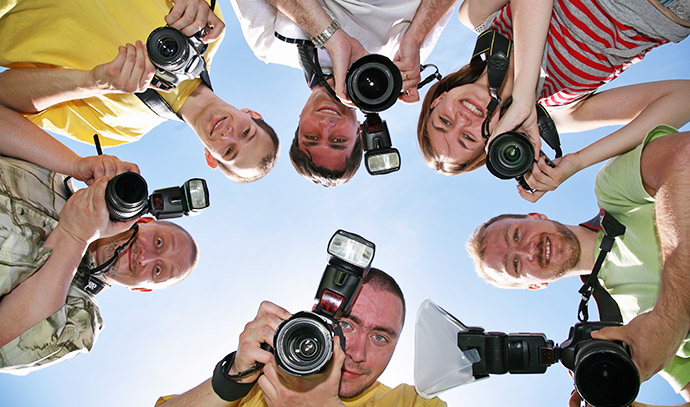 Joining a local sporting or photography group is a great way to meet people if you decide to move to an area that's more affordable.[/caption]
1.   Consider buying outside your desired zone
If your favourite suburb is out of financial reach, consider properties that are 10-15 minutes outside the zone. Initially this might feel daunting but the money you'll save on affordable mortgage repayments can be used to invest in furniture or minor renovations for your new home. Just make sure it has decent access to public transport if you don't have a car so you don't feel isolated.
When moving to a new neighbourhood, especially one that is a few kilometres away from the familiarity of family and friends, consider joining a local sporting club, volunteering on a committee like the chamber of commerce if you have a business, or working in your kid's school canteen a couple of days a week. You'll not only make new friends but quickly get an idea on the best places to see, eat, shop and play in your new neighbourhood.
2.   Do your research
Buying a home is like investing in the stock market in that timing is everything. Property prices can nose dive in the blink of an eye and then explode without warning, especially in areas where the local real estate market is particularly volatile.
In order to make sure your watch is timed perfectly with dynamic real estate economics, start your day by checking out websites like realestate.com.au, going to auctions, or looking at the real estate section of your local newspaper. Many of these are online so it's pretty easy to check out listings in other suburbs. This will help you capitalise on opportunities when prices drop.
[caption id="attachment_6463" align="alignnone" width="690"]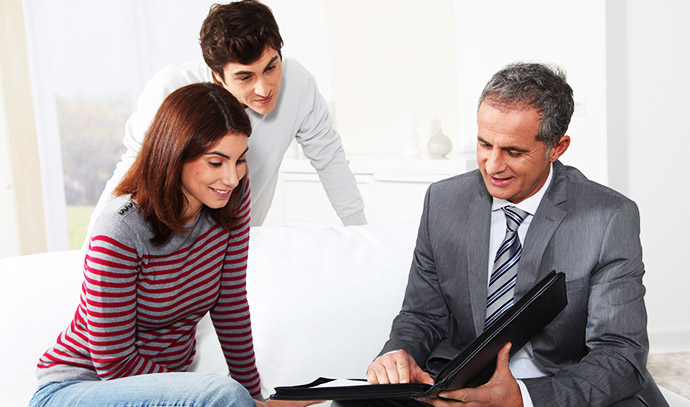 Talking to a Homeloans broker
or friends who have been in a similar situation can be really helpful when planning for your first investment.[/caption]
3.   Revise your bucket list
We all have a bucket list when it comes to purchasing property – for some it's a big backyard for the kids while others dream of district or beach views. However, like many things in life, making a few compromises might be required especially when you're buying your first piece of real estate.
For instance, timber floors might be at the top of your bucket list, but something you need to let go of in order to get yourself on the properly ladder – especially when you find a structurally sound opportunity that will help you achieve your goals of owning your own home. Plus, you can always get that flooring done when your financial situation improves.
4.   Seek professional advice
Whether you are a first home owner or a seasoned investor, seeking professional advice from a reliable Homeloans mortgage specialist will not only help you pay off your mortgage sooner but introduce you to financial opportunities you might have otherwise overlooked, or never have known. This can be particularly helpful in terms of ensuring you make the right financial decision that not only works for you now but also in the long-term.
It's also a good idea to ask advice from friends and family who have real estate experience, especially when it comes to buying homes on a budget.
5.   Manage your budget
Speaking of budget, when you're saving for a sizeable investment like a new home, every cent counts. (Just look at Bernard Salt's smashed avocado comment that triggered the national #smashedavo debate!)
The easiest way to keep track of your spending habits is to set yourself a budget – then stick to it! Start off by writing down your essential costs like petrol, rent, bills and food, then subtract the total amount from your income. Now you're left with a better idea of what you could potentially save for your deposit.
If you're unsure where your money goes, then download the smartphone app TrackMySPEND, which allows you to easily record your household budget along with all those incidentals that add up. Those avocados aren't cheap, you know!
Back to top