savings-money-jar-coin-bank
15 simple tips to save money
Phyllis, February 2016
Saving money is the home owner's Holy Grail. But it's one thing to say you need to tighten the belt, and another thing entirely to do it. There are many expenses, not least the mortgage, that we're stuck with. However, there are lots of small expenses that can add up to quite a lot of money in the long term and if you can wrangle these into submission, you could well find yourself with more cash to splash.
Think before you use the phone. Could you use a landline rather than mobile? Could you send an email instead?
Before you buy something, calculate how many hours of work it took you to earn that money.
Start a coin jar. Throw your leftover silver and gold into a coin jar each day and watch the dollars mount.
Drink tap water. Why buy the bottled stuff when you can sip a cold glass of H2O infused it with a slice of lemon or lime or a sprig of mint.
Take your own snacks to the movies. Buy them at the supermarket or make your own!
Plan your weekly errands to occur on the one day, to avoid unnecessary car travel (and save time!)
Direct debit your bills, to avoid late fees.
Make lunch/coffee at home and take it to work.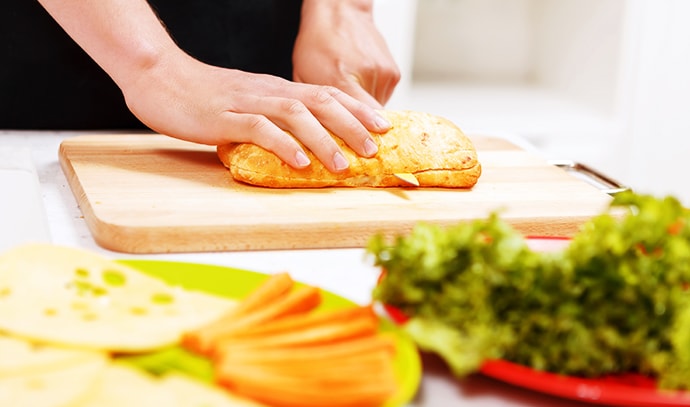 Try working off cash only. No credit, no eftpos. Simply with draw the cash you need for the week and make it last.
Have a written budget to control your expenses.
Write a weekly meal menu. It helps ensure that you have the ingredients handy, saving time and reducing the need to buy takeaway.
Shop around for house and contents cover. A few phone calls could save you hundreds of dollars a year. Ditto for health insurance and utilities.
Don't be afraid to change banks. Some financial institutions offer basic bank accounts with no account keeping fees, free monthly statements, no minimum deposit amounts and no overdrawn fees.
Ditch the daily coffee run. On average a coffee will cost you $3.50 for a regular sized takeaway. If you work five days a week, that's $840 a year on something you can make in the office kitchen.
Stay away from the shops (online and main street) to avoid the temptation to spend when you see something you like rather than need.
Back to top