3d-rendering-interior-home-theatre
The lowdown on home theatre systems
Katie Adema, October 2016
Fully automated and integrated vision and audio, projector screens, 360-degree surround sound, even 3D televisions – home entertainment has been revolutionised in the last 70 years. And thanks to these advances in technology, more and more Aussies are enjoying theatre-quality viewing at home, in the comfort of their living rooms. [embed width="" height=""]https://www.youtube.com/watch?v=wBTzebdGjn0[/embed]
The rise of the home theatre
Tom Romari, Manager of Sydney's
Universal Home Theatre
, says there has definitely been a consistent rise in demand for home system over the last few years. "The main driving factors behind this are the lower cost of quality televisions and the widespread installation of surround sound systems," he explains. "Once families have those elements installed, they tend to start looking at adding extra gadgets, piece by piece, until they have a complete home theatre system." "Products are also adapting to what the general population needs and wants, with designs that work for smaller spaces and lower budgets. Home theatre systems are no longer only for the very wealthy." [alert style="alert-at-home" dismissible="false"]
Top tip
A theatre system, or key elements of the system such as a quality projector and surround sound system, can be harnessed in the workplace also to great effect. "Audio visual presentations from your boardroom can make a very real difference in client perception and is a proven means of bolstering your bottom line," says a spokesperson for
AV Australia
. [/alert]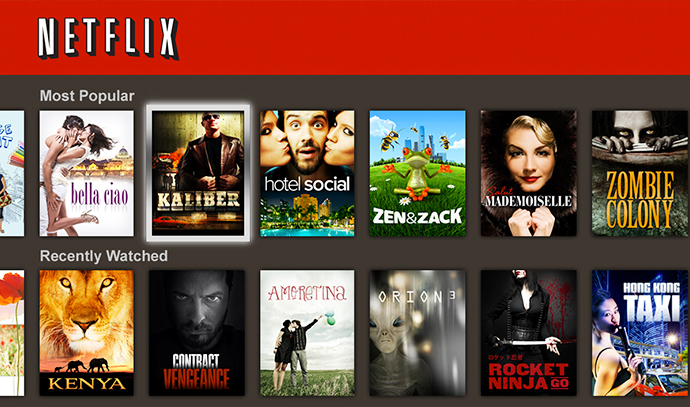 Key elements of home theatre systems
In addition to the dropping prices of entertainment technology, the rapidly increasing use of services like Netflix and Stan are certainly encouraging the movement even further. Tom says the changing use of space in the family home has become more obvious over the last few years. "A spare room used to become a study, or a home office, but now we are seeing more dedicated home theatre rooms," he says. "I believe a lot of families want that theatre experience without having to share the space with the general public – you can customize the space and all the sound and visual settings for you." So what are the key elements that can make or break a quality home theatre system? Tim's suggestions include:
Good coverage of audio
Placement of speakers
Future proofing (installing cabling and wiring for future additions or changes to the system)
Quality of projector and/or television
Additional ISF calibration (dedicated setting for that room, audio and visual settings modified to suit the immediate environment)
[caption id="attachment_5969" align="alignleft" width="690"]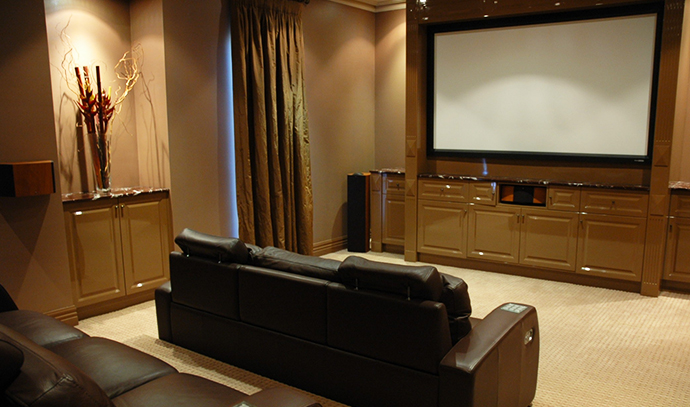 Image via AV Australia
[/caption]
What will a home theatre system cost?
Installing a home theatre system comes at a price – just a basic sound system with a quality wall mounted LCD television and surround sound system can cost around $7000 to purchase and install, and a mid price fit-out around $10,000. For those without a tight budget, anything up to $65-75,000 can be spent on a dedicated home theatre room including custom seating, projector screen and/or wall mounted LCD screen, 360 degree surround sound, plus automated control of lighting, blinds, room temperature, surround sound and seating. Now if only the family could peacefully decide what to watch… [alert style="alert-at-home" dismissible="false"]
Top tip
Thinking about installing a home theatre system to increase overall property value before selling? Think again – only an extensive home theatre system costing above $15,000 will make an impact on the price your home will fetch. However, what will help increase the appeal of your home to buyers is 'future proofing' with extra cabling that allows adaptations and additional gadgets to be installed later on. [/alert]
Back to top