robina-town-centre-the-kitchens-gold-coast-food-shot
The Kitchens guide to making the perfect cup of coffee
Veda Dante, March 2017
Open until late seven days a week,
The Kitchens
is a new $160 million foodie precinct on the Gold Coast that brings together growers, chefs, artisans and foodies in one bustling marketplace. MasterChef's George Calombaris, who has set up his Greek tapas restaurant
Jimmy Grants
, is joined by local restaurateurs and chefs, including Akira Takagi of
Muso Ramen Noodle & Gyoza Bar
, Trent Scarr of
Honeyeater Kitchen
and James Brady of
Mr Pigs Bakehouse
.
[embed]https://www.youtube.com/watch?time_continue=26&v=wZtmHvPI4TY[/embed] [caption id="attachment_7178" align="alignnone" width="690"]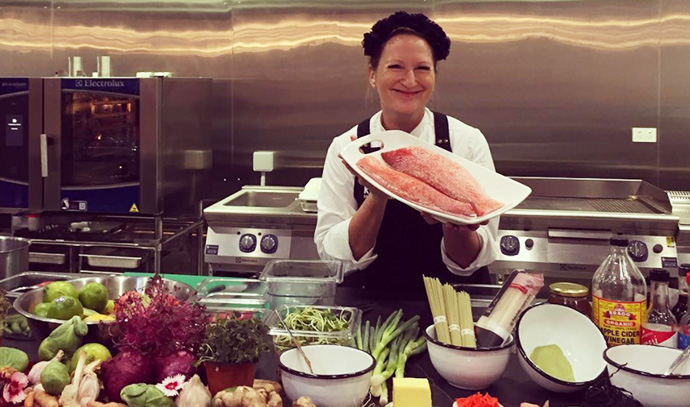 Restaurateur turned wellness authority, Sam Gowing is credited with putting 'food as medicine' on the culinary map.[/caption] The Kitchens' resident chef Samantha Gowing –
HomeHub
's very own hat-winning restaurateur turned nutritionist and wellness authority – can be found creating and plating up her favourite culinary dishes live on stage. You can see Samantha cooking up a storm on March 16, 17, 23, 25 and 30. [caption id="attachment_7177" align="alignnone" width="690"]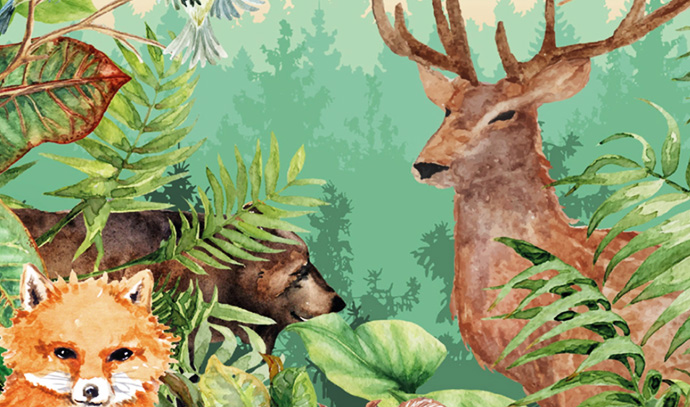 Sit back and relax with a cup of coffee while the kids explore Robina's urban woodland realm.[/caption]
The Woodland Play Park
If you need to take a breather between shopping, or the kids need to let of steam, the
Woodland Play Park
features a mini grocery store, complete with an entry archway, shopping baskets, grocery items, wooden trollies, and even a kid-friendly cash register to complete the entire mock shopping experience. There's plenty of woodland themed animals waiting to be greeted, alongside cosy beanbags, and log and mushroom cushions that sit beneath the forest tee pees, perfect for curling up with a story book from our little library or getting creative with some kids colouring. Oh, and there's free WiFi in case you need to catch up on a few emails. [caption id="attachment_7180" align="alignnone" width="690"]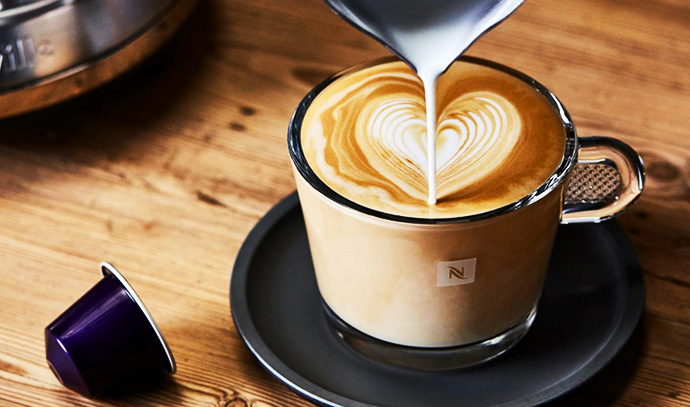 A great cup of coffee starts with a quality bean. Image and tips via
The Kitchens
[/caption]
4 rules to making the perfect cup of coffee
If you live too far from The Kitchens to enjoy one of their many delicious coffee hot spots, here's a few tips on making a café quality cup in the comfort of your home.
Rule #1:

Buy quality coffee beans
For a great cup of coffee, you need great ingredients. Look at what brand of beans your favourite café uses as a starting point, or take the easy route and go for coffee capsules from a brand that knows their coffee (read: not the cheap stuff you find in your supermarket aisle).
Rule #2:

Customise your cuppa
Where you get your coffee beans from (they're grown all around the world under different conditions) is just one of your considerations, as well as the technique used to roast the beans. And finally, there's the other flavours added during the roasting process, much like when ingredients are added to wine for a unique flavour outcome. It takes some taste testing to find your perfect combo, but no doubt you'll be happy to take on the challenge.
Rule #3:

Get your water temperature right
"There is both an art and science to creating the highest quality cup of coffee, and temperature is just one of the factors to consider," says Mitch Monaghan, Nespresso's Coffee Ambassador for Australia. To ensure your coffee never burns, Nespresso coffee machines heat the water to exactly 83°C every single time. This has been tested to be the optimal temperature to ensure your water and coffee work together to produce the best taste.
Rule #4:

Take care of your coffee machine
Most espresso machines come with a quick-press button that allows you to flush out the internal system with water after each use. Don't forget to also regularly clean the drip tray where coffee sediment pools. Descaling helps remove the build-up of minerals from inside your machine that gets left behind by the hot water used to make your coffee. Left untreated, it can slow the water flow inside your machine and cause heating problems. To remedy this, all you have to do is buy a descaling kit from your coffee provider and run it through the machine as per the instructions.
Back to top