family-playing-soccer-park-together-fun
The impact of lifestyle on property success
Mark Ribarksy, May 2017
The needs of Australian homeowners have certainly evolved over the past few years. Gone are the days when proximity to a workplace or a local supermarket is enough to sway a buyer. These days people want more; they want their location to not only reflect but enhance their lifestyle. Trendy local cafés, lucrative school zones and walkability all play a huge role in the performance of growth suburbs, and should be key considerations when deciding where to buy. [caption id="" align="alignnone" width="690"]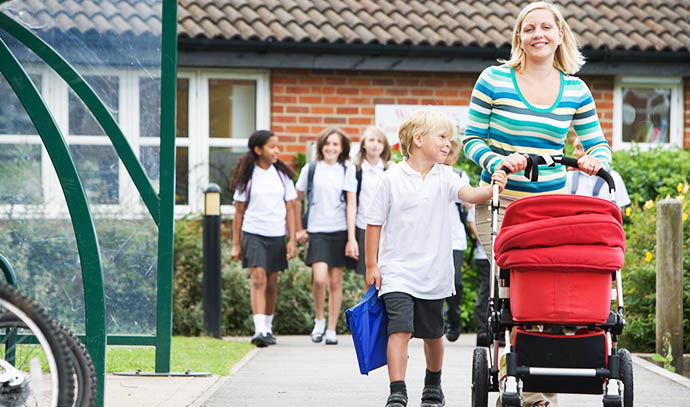 Properties in sought-after school zone pockets have the potential to grow more rapidly than those without the prestigious offerings.[/caption]
Café culture
The rapidly increasing prices of properties close to capital cities around Australia have seen a surge in the amount of cafés in outer city suburbs. With house prices growing, the need to downsize the actual property is becoming increasingly common. With less space at home, the local café is a handy spot to catch up with friends, stop and grab a coffee on your morning commute, or to simply stroll down to on a lazy weekend morning.
Dominating school zones
Properties in sought-after school zone pockets have the potential to grow more rapidly than those without the prestigious offerings. The reputation of the local primary and secondary school is often enough for current or future parents to spend big in one area compared with another. Many parents are willing to trade in a location with other amenities or proximity to their workplace to secure a property in an advantageous school zone.
Walkability
To walk or not to walk may be a question you ask yourself, but having the option of either is definitely at the centre of property purchasing. The ability to reach a range of community services, facilities and lifestyle options without the need for a vehicle is gaining popularity amongst buyers. With public transport infrastructure a major consideration is many growing suburbs, it's no wonder that buyers are looking to reduce their need for a vehicle and an ability to walk to a range of locations is vital.
Walkscore.com
provides a list of a range of Australian suburbs and ranks their walkability on a scale of 0-100: Zero indicates car dependence while 100 recognises walkability. The higher the number, the more likely the suburb is a lucrative option for potential buyers. [embed]https://www.youtube.com/watch?v=hiyLrsovZmk[/embed]
What does this mean for property buyers?
Buying a property in a suburb with a vast range of lifestyle options often has short- and long-term benefits. A lifestyle with positive lifestyle options often affords you immediate day-to-day advantages, as well as positioning you well when it comes time to sell up. Spotting these suburbs though is often less straightforward. If you're into coffee it may be easy to discern the number of trendy cafés around, or if you are a parent you may have already looked up the schools in the areas you are hoping to buy, but many neglect to research all applicable considerations. Understanding the value of your area is a key responsibility of a buyers advocate. Buyer advocates investigate all the particulars of a suburb, or suburbs, to help you make the most informed choice of where to buy. After discussing your short and long-term goals, your buyer's agent will help uncover the most lucrative areas to actualise your goals. Impartial buyer advocates provide an independent assessment of a range of areas to ensure your current and future lifestyle benefit from their advice.
Back to top