kitchen-temperature-home-automation-control-system
Home automation benefits
Veda Dante, December 2016
Home automation has been around for a long time, but it has progressed in leaps and bounds in just the last few years thanks to huge advancements in technology. Just about everything in your home can be improved with home automation, so now is the time to start paying attention if you haven't already. For those who don't know, "home automation" is a general term that describes a broad range of technologies which are used to improve or automate the way people use their home appliances, utilities, and entertainment systems. Using technology to streamline housework or household activities creates a home that is easier, more enjoyable and safe to live in. Based in Melbourne, the home automation specialists at
Integrated Technologies Australia
outline some of the benefits that smart technologies bring to your home – and also the quality of your life. [caption id="attachment_6563" align="alignnone" width="690"]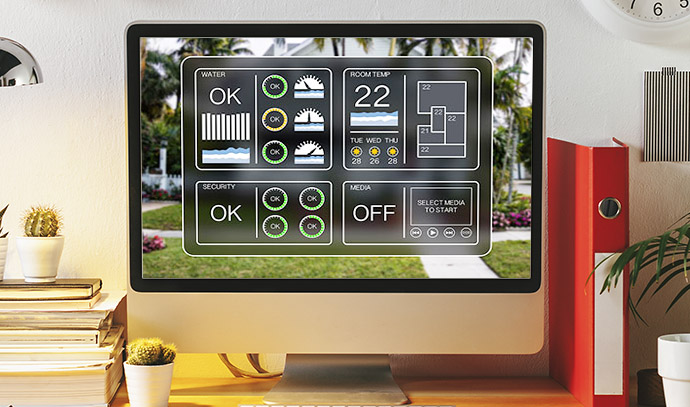 Just about everything in your home can be simplified, improved and controlled with home automation technology.[/caption]
Improve your home life
You have the potential to drastically improve the way you interact with and inhabit your home with home automation technologies. Home automation can allow you to do some pretty cool things with your home. For example, you can use programmable events to turn on your lights in the morning to wake you up, start playing music in every room in your home, or just your bedroom, and even turn on the kettle. That's just one example; there are so many things you can do that you might start to feel like you're in a science fiction movie. Just about everything in your home can be simplified, improved, and controlled with home automation technology.
Manage your energy usage
Energy efficiency is something that goes hand-in-hand with home automation. Having better control over your lighting, heating, and appliance gives the ability to reduce how much energy you use, but also to use your energy more efficiently. Home automation systems can automatically turn off the lights and heating in rooms when nobody is in them. Along with the ability to control your home from anywhere with an internet connection, this gives you more control over how much energy you use. You can program you your systems to suit your needs, whatever they happen to be. For example, you can have your air conditioning turns on ten minutes before you get home from work. You don't have to choose between energy efficiency and having a comfortable home.
Increase your home's value
More and more, people are looking for homes that are either fitted out with home automation technologies or, at the very least, are capable of supporting them. Having your home wired for high-speed internet and data points is essential at the minimum since it reduces the cost of installing home automation systems down the track. If you already have full systems installed, then all the better when it comes time to sell. As demand for these technologies increases, having them installed in your home could help attract more attention from potential buyers and increase competition on auction day. [caption id="attachment_6564" align="alignnone" width="690"]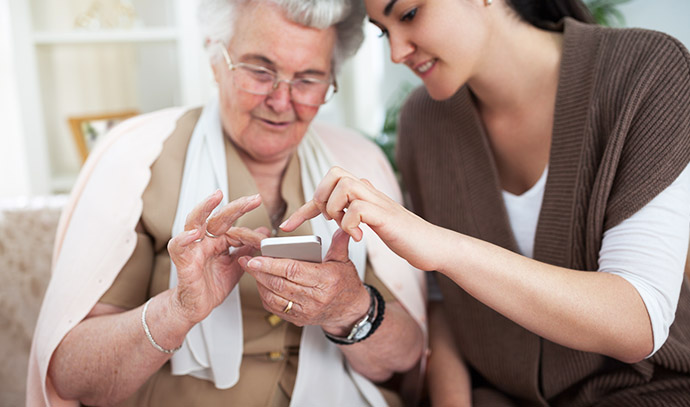 Home automation systems can be tailored to the elderly, people recovering from non-life threatening injuries, and people with disabilities.[/caption]
Accessibility for elderly and disabled Australians
A concept called 'ageing in place' is a growing movement that focuses on keeping seniors in their homes longer as they age, and also low-care residents of former hostels to remain in the facility. Home automation systems can play a big part by enabling seniors to enjoy a more comfortable experience in comfort and privacy of their own home while also increasing the peace of mind that comes with additional safety and security systems. Home automation systems can be tailored to a wide variety of special needs, including the elderly, people recovering from non-life threatening injuries, and people with disabilities. Some helpful home automation features include:
Locks that use cards rather than traditional keys to help people with arthritis or limited mobility
Controlling lighting, heating, and entertainment systems from smart devices to help people with limited mobility
Voice controlled systems can easily be used by people with sensory impairments
Opening and closing blinds with a single touch
Viewing and allowing access for visitors using a smartphone
Greater independence for the senior members of our community means less pressure on extended family and carers. Simply put, the more people can do for themselves, the less reliant they are others. Unfortunately in some cases, regular care and monitoring is required. For example, where a person is suffering a serious illness, or mental impairment, such as dementia or Alzheimer's disease. In these cases, modern smart camera systems can send images to loved ones and carers' smartphone or tablet computers, wherever they are in the world. So, they can check in and ensure that everything is okay.
Back to top