modern-bedroom-interior-design-with-storage
Design your own future-proof home
Katie Adema, December 2015
Be prepared for anything with a well-designed living space
We all have our ideas about how our futures will pan out – maybe you see yourself married with four kids and a big house in the country, or you would prefer to keep your city apartment and child free status, or maybe you even want to sell everything you own and become a grey nomad. But life happens – it cannot be planned out, no matter how hard we try at times. So keeping the unpredictability of life in mind when we design our homes is a great way to ensure your living space doesn't need to be completely remodelled when something unexpected happens. Whether it's a set of twins or triplets, an elderly parent that needs to move in, or a particularly energetic and/or destructive pet, you will be ready to take on anything that life throws your way with a well designed home.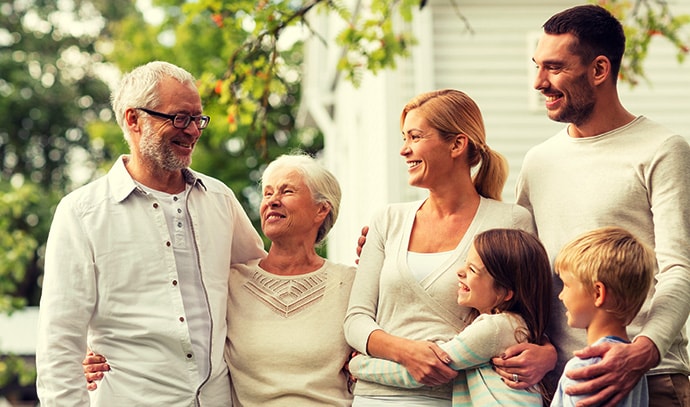 Multipurpose rooms
Think about the possible uses for each room, and how that purpose might change over time – your second living space might be better as a rumpus room for the kids in a few years, or maybe a shared home office space for you and your partner. It is the small details that turn single purpose spaces in multi purpose rooms. Little things like extra power points or cable connections for televisions and computers and inbuilt cupboards for storage can make life easier when rearranging your home. Size and shape of each room is also a consideration - bedrooms that allow for two single beds to fit if necessary are a great idea for growing families!
Think durability
So you've got your tile, floorboard, carpet, paint colours and bench top material samples laid out in front of you and are struggling with fitting the aesthetic elements all together (not to mention price tags!) Hate to add another factor into this decision making process, but you may also want to consider the durability of each of these materials – will they repel stains, resist scratching, marking and denting, and be durable enough to last through the next 10 or even 20 years? Colours are also an important part of this decision; obviously lighter colours are more likely to show up dirt and stains, and can be quite problematic to clean, while dark colours give a bit more camouflage. Robust timbers that can be sanded back when scratched or solid tiles that resist weathering are smart choices for a family home.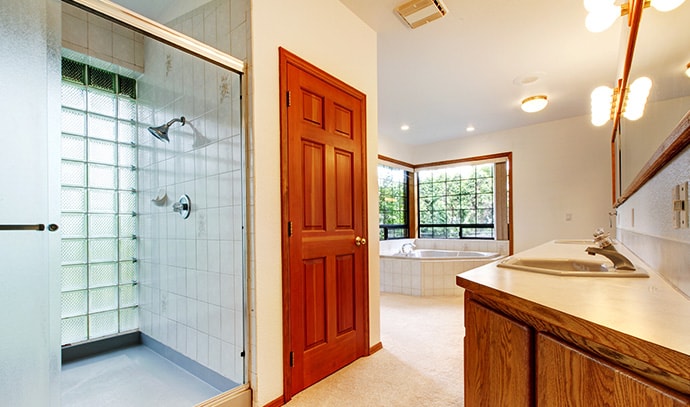 Make it easy
Perhaps this is already a priority for you when you design your home – making everything easily accessible and practical in terms of liveability. This will ensure that if you have members of the family with reduced mobility, you will have peace of mind knowing at least the design of your home isn't making things even harder. Think showers that you don't have to step into (in case those knees give up on you), bathrooms with a separate toilet so it can still be used when someone is washing, storage space close to the entranceway for coats, shoes, bikes, prams or skateboards, outdoor entertainment spaces to expand your liveable space, and less stairs (or stairs that are easier to get up and down).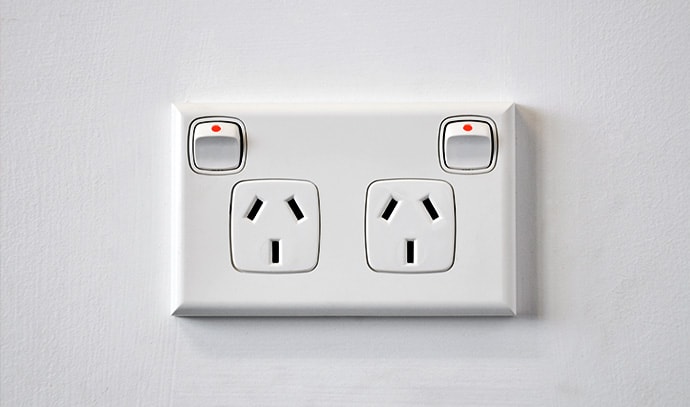 Prioritise smart storage 
Storage is the one common issue every kind of household seems to have, whether you could fill a people mover with your brood or not. A well designed home will have storage solutions for all kinds of needs, from a stack of ski clothing and snowboards, bikes, canoes, or an extremely large collection of shoes. Even something as simple as including drawers under each bed in the house can expand the storage capacity – plus, it will give you more floor space in smaller rooms.Don't forget to think beyond the space inside each room – a spacious attic or basement can be the answer to all of your storage problems. Don't forget to think beyond the space inside each room – a spacious attic or basement can be the answer to all of your storage problems. [alert style="alert-info" dismissible="false"]
Prepared to invest in your future?
The ultimate solution to future proofing your home comes in the form of a secondary dwelling on your property, known fondly as the 'granny flat'. These spaces can be constructed in the back/front yard, in the shed or garage, or even over the top. They can serve as accommodation for elderly parents, teenage children needing a retreat, or even parents (who also need a retreat sometimes!). It can also be a secondary entertainment space or rumpus room. In time, a granny flat can also be turned into a source of revenue and be rented out to a young couple or single. [/alert]
Back to top