silhouette-couple-friends-sunset-jump-shot-photography
3 goal setting tips that actually work
Stephanie Bown, January 2018
The dawn of a New Year is a time when many of us take an internal measure of our success. Whether you celebrate the Western, Eastern or Zodiac calendars – the first few days in January offer a point of reflection that can spark mixed emotions. Pride for our achievements; sadness for our losses; frustration at our missed opportunities; excitement for the year ahead; anxiety for the unknown. The range, texture and intensity of these emotions are often the result of how we judge ourselves against the achievement of our goals. Achieving self-set goals can lead to higher levels of wellbeing. American Professor Sonya Lyubomirsky calls this the "happiness success link" in that success makes us happy, and happiness breeds success. Win win! [caption id="" align="alignnone" width="690"]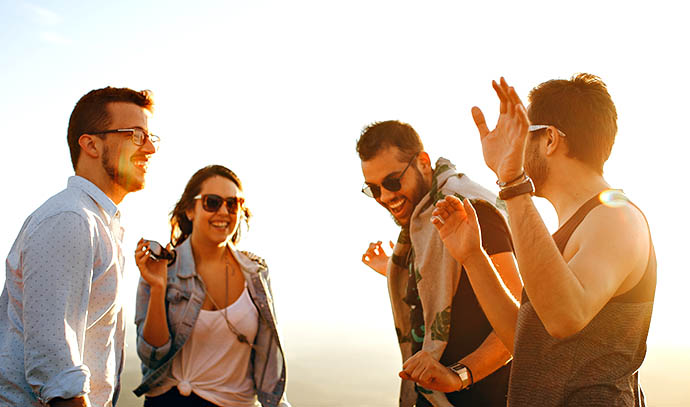 Make your goal more about developing capability and deepening relationships and less about power or money.[/caption]
Goal setting – 3 key factors
How we set goals is an important precursor to success across multiple life domains – business, health, relationships and friendships. Robert Biswas-Diener offers three important factors to consider when setting a goal:
1.  Goal orientation. A positively oriented or 'approach' goal is more likely to be achieved than a negatively oriented, or 'avoid' goal. For example: "Wake up feeling refreshed and rested" rather than "Stop checking my phone/getting stuck on Netflix/doing head miles over my job before going to sleep"
2.  Goal content. Make your goal more about developing capability, deepening relationships or finding greater meaning, and less about power, status or money. For example: "Develop my capacity to listen, influence, and respectfully challenge" rather than "Stop letting that ignoramus hold me back and finally get that promotion this year"
3.  Goal motivation. Understand (and accept) that we gain greater satisfaction from intrinsic motivators than extrinsic motivators. It's OK to want nice things like cars, houses, caravans, great holidays and a beauty overhaul but you are more likely to experience greater happiness if you focus on what those things actually represent for you. For example: "Take my family on the adventure of a lifetime and show the kids how amazing the world truly is" instead of "buy a caravan and go on a 6-month road trip". The things we gain are only secondary to the experience of living true to our values and life purpose. They are nice...but they are not the reason
By establishing positive, meaningful goals you give yourself a benchmark for success and the energy to overcome the many countless challenges and reasons we couldn't, shouldn't, or wouldn't. Positive goals empower us to persist in the face of setbacks, embrace challenges, and inspire others to join in the cause. And the reward? The
real
reward is the sense of personal achievement and mastery we gain along the way. The ability to fist pump the air on a good day or just smile and whisper quietly to yourself "go me!"  But who doesn't love the material gains that oven follow when we realise our full potential... just to sweeten the deal?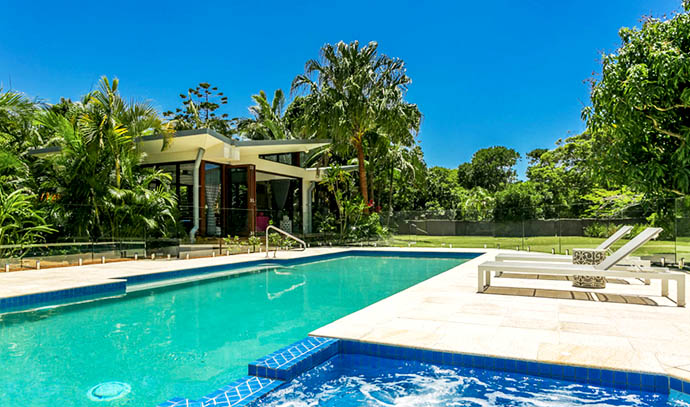 Rewire your thinking with an immersive four-day retreat
Regardless of whether you're in a rut at work, lost a bit of your mojo in the bedroom, or like the sound of learning a few life skills while having a holiday at the same time, then Stephanie's
next retreat
might just be the thing for you. Held mid 2018 at
Byron Beach Retreats
, the four-day event will bring together a practical mix of positive psychology, neuroscience, organisation dynamics, yoga, meditation, mindfulness, food coaching… and a healthy dose of sightseeing and shopping! "Put simply, we'll give you the tools to cope with everyday life and deal with tough times!" says Stephanie. For more information, contact her at the
workwellgroup
or follow her on
Facebook
.
Back to top